Canggu is one of the regencies in Bali Province and is the center of restaurants and cafes that are so delicious and instagramable. To give you inspiration about culinary tourism in the Province of Bali, below we will present a list of the Best Restaurant and Cafes in Canggu that you need to visit while in the province of Bali.
Best Restaurant in Canggu
Mason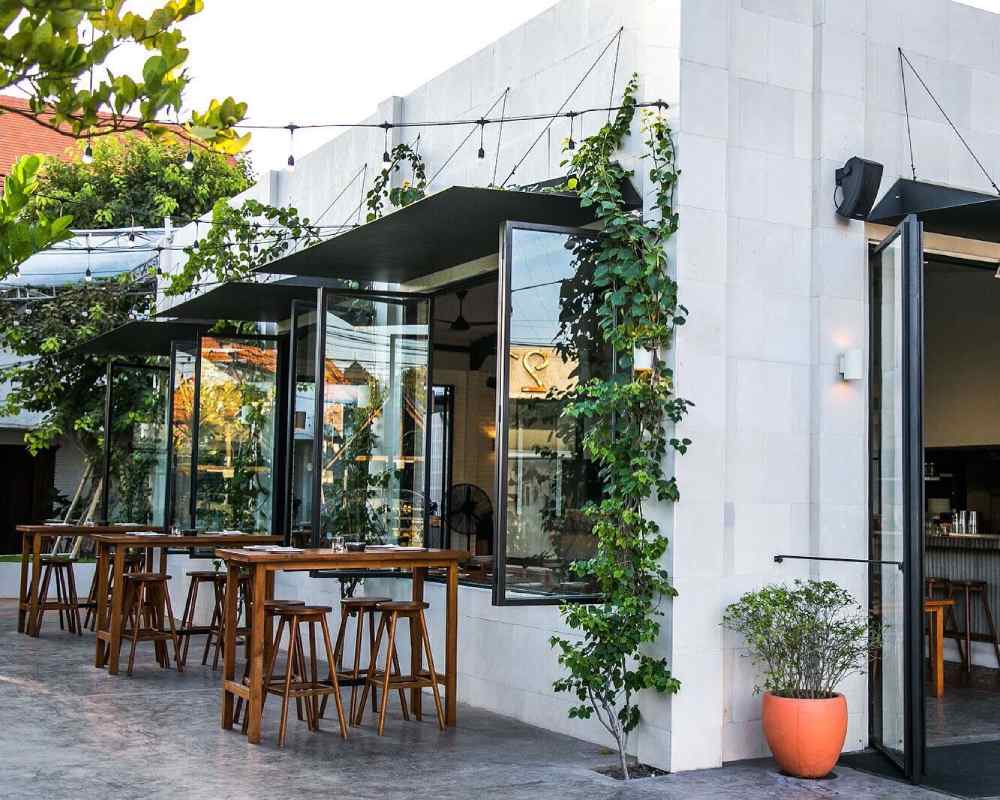 The first Best Restaurant in Canggu is Mason. The restaurant is indeed very cool and casual using cheese meat and vegetables that have high quality and are served as dishes that certainly taste so delicious.
Mason restaurant also serves cocktails that are so unique and fresh. You can start with an appetizer that you can eat with other dishes and continue with grilled white snapper, tar filo filled with spinach, biatik and cheese in ricotta.
For those of you who are interested in visiting this restaurant, Mason is located on Jl Batu Bolong No. 83, Canggu.
Skool Kitchen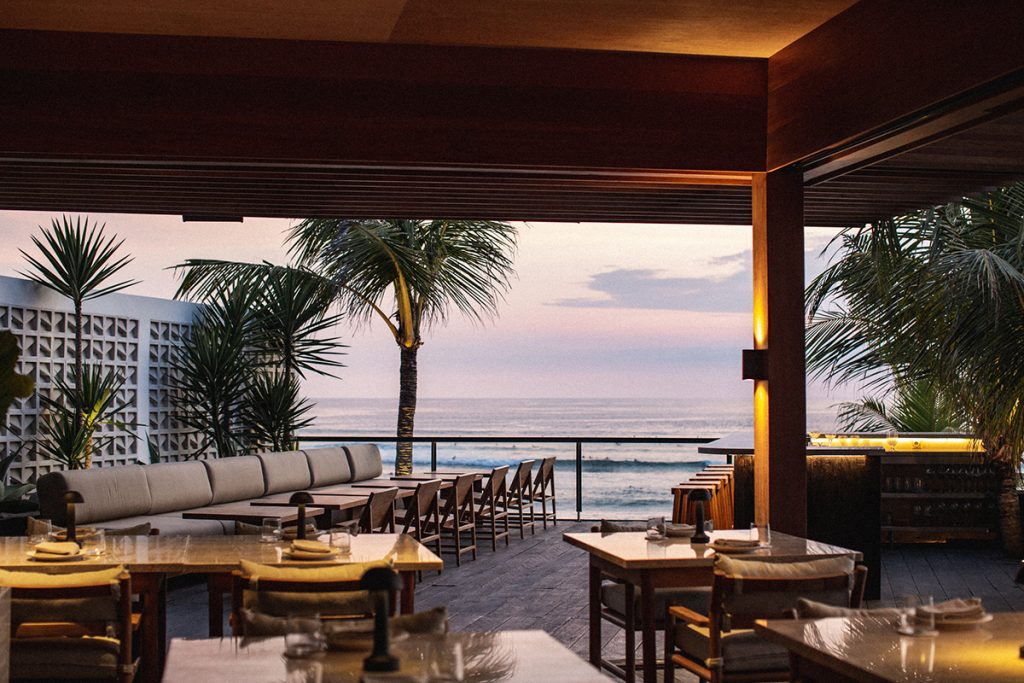 The next Best Restaurant and Cafes that you can find and is the best restaurant in Canggu is Skool Kitchen. The restaurant serves dishes straight from the fire which is a primitive technique with a very modern appearance.
Each dish is designed to highlight the unique taste of smoke, the result of burning over charcoal and wood. You can try slow-roasted lamb after it has been marinated for about 3 days using garlic, spices and yogurt.
The food is accompanied by an artisan and unique cocktail menu. The dish uses the smoke flavor that is there and is so delicious that it is the Burnt Lemon Daiquiri. All of that later you can enjoy while watching the sunset with a romantic atmosphere.
Those of you who are interested in visiting Skool Kitchen can come from Monday to Saturday. The restaurant is located on Jl. Dalem Temple, Canggu.
Ji Restaurant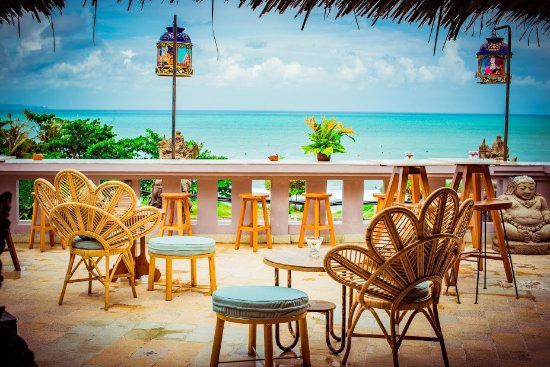 The next best restaurant in Canggu is Ji Restaurant which is a place to eat with special culinary offerings from Japan. In this place later you can taste a variety of delicious food and is an authentic Japan Food food. For example Sushi, tuna tataki, Unagidon with teriyaki sauce and special cocktails.
But before you head to the location of the restaurant, it is recommended for you to make a reservation beforehand. And don't forget to try the Negroni in the restaurant. Ji Restaurant which is the best in Canggu is located on Jl Pantai Batu Bolong , Canggu.
Best Restaurant Canggu Canggu 2022
Mosto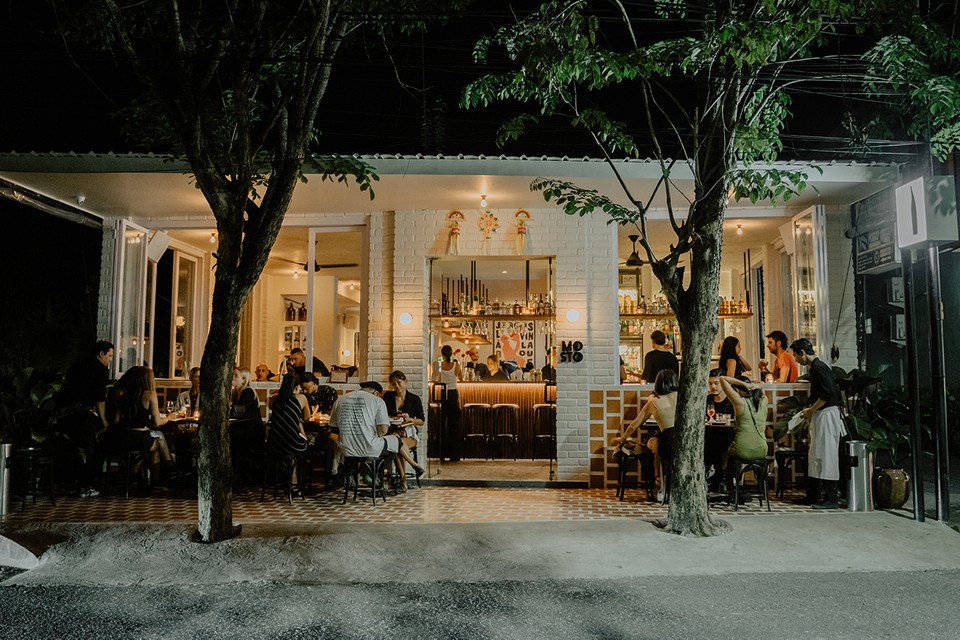 The Best Restaurant and Cafes of 2022 in Canggu is Mosto. Mosto is the first place in Canggu that is able to serve natural wines. The founders of this place are unmitigated, 6 food and beverage industry leaders from the Mexicola group of famous restaurant founders.
The latest concept cuisine uses 7 selections of naturally made wines and cocktails that have a waste-free concept. It is this unique experience that finally makes Mosto restaurant a must for you to visit if you want to enjoy a delicious culinary tour in Canggu.
Mosto is at Jl Pantai Berawa No. 99, Canggu. You can come every day because the restaurant is never closed.
The Lawn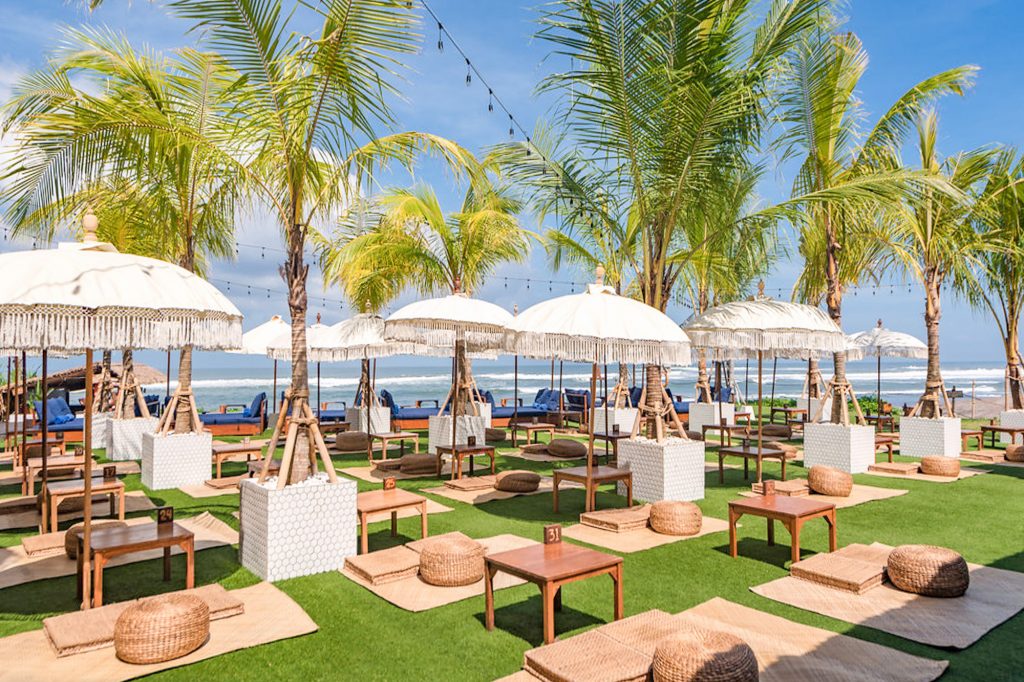 The Lawn serves delicious and delicious food and luxurious food. The place on the shores of Batu Bolong Beach has become one of the favorite beach clubs in Canggu.
The restaurant is one of the places that has the most beautiful views for those of you who want to enjoy the charm of the sunset while relaxing in the infinity pool.
The menu available at this place is designed for you to relax with friends such as cheese and sweet corn. In addition, fried squid, salt pepper and chicken wings are also available. In this place later you can enjoy a cocktail while watching the beauty of the sunset.
To reach the restaurant, you have to go to Jalan Pura Dalem Canggu. This place is open from Monday to Thursday from 03.00 pm to 10.00 pm local time.
What are the Best Cafes in Canggu Bali?
Canggu also has some of the Best Restaurant and Cafes worth visiting. For those of you who are curious about the Best Cafe in Canggu Bali, here we will provide a list so that it will be easy for you to find a comfortable cafe while in Canggu.
Crate Café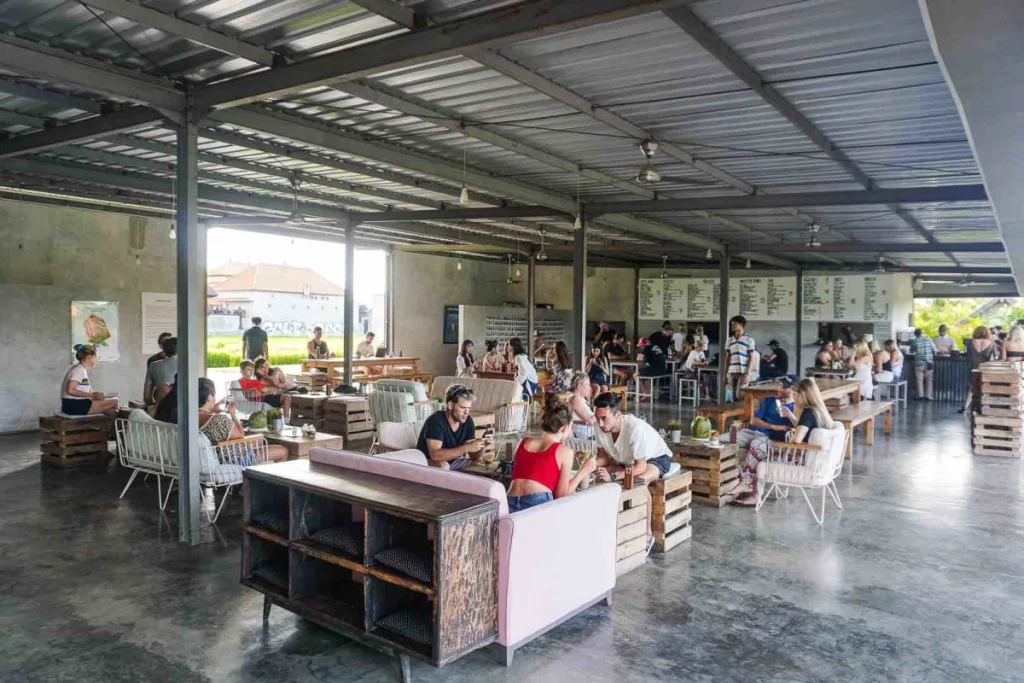 This cool cafe is one of the most famous coffee places in the Canggu area. The location itself is near Batu Bolong Beach. The interior of the cafe is very fashionable, also equipped with murals on the walls.
The cafe is indeed quite crowded, but you don't need to worry because professional staff will be able to serve delicious coffee very quickly. That way later you don't have to wait too long when you decide to relax and drink coffee at the cafe.
Nude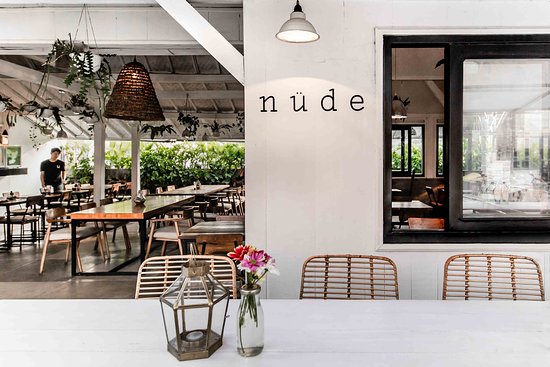 When you enter the Canggu area then don't forget to visit Cafe Nude. You will later feel like you are at home. The staff there are very friendly and will certainly welcome you with a smile.
The atmosphere presented by the cafe is so calm. In addition, the location is very easy for you to reach and is near Berawa Beach. Nude offers a menu for all guests, be it vegetarian or meat-loving guests.
The food and drinks served are so healthy, delicious and also filling. For those of you who are curious and want to visit the cafe, then you can slide immediately to Jl Raya Pantai Berawa.
Honey Kitchen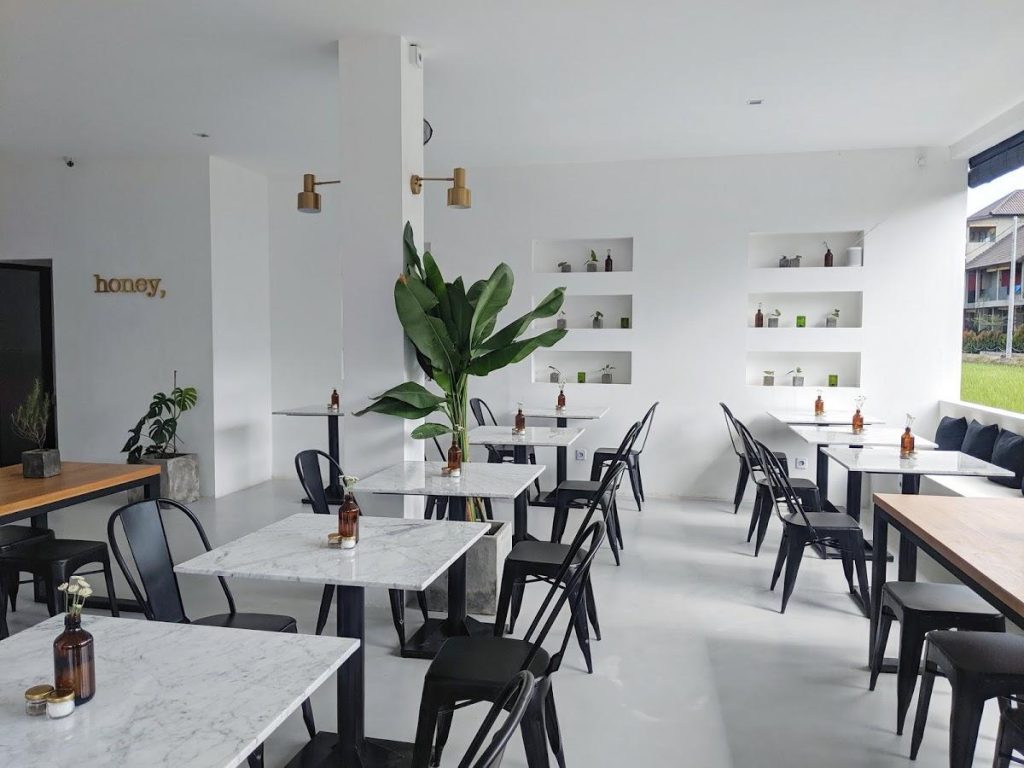 It has a white interior and black and gold decorations. Honey Kitchen cafes and restaurants in Pererenan are indeed very fashionable and are able to provide beautiful photo spots. The menu in this place is no less fashionable.
The kitchen uses fresh and organic local and imported ingredients and of course will be of very high quality. You can try coconut omelet, grilled eggplant using Tahini Sauce mixed with honey and pomegranate.
The Best Restaurant and Cafes is one of the places here that serves the visitors' favorite fried sweet potato. For those of you who are interested in visiting the cafe, you need to slide to Jl Pantai Pererenan.
Shophouse Cafe
This is where you will find the breakfast menu that is served throughout the day. The menu uses ingredients that are so fresh and are local produce. The selected coffee beans are quality coffee from Indonesia. For those of you who want to find a place to have a coffee while then rest after a tired surf, the cafe shop is the place.
If you intend and plan to come to this place then you can immediately slide to Jl Pantai Berawa. The cafe is open from 07.00 am to 04.00 pm local time.
Fine Dining Canggu
Take a vacation to Canggu while enjoying certain delicious foods coveted by all tourists. For this reason, the following will be given a list of restaurants that you can use as a place to enjoy delicious food.
Union Restaurant & Bar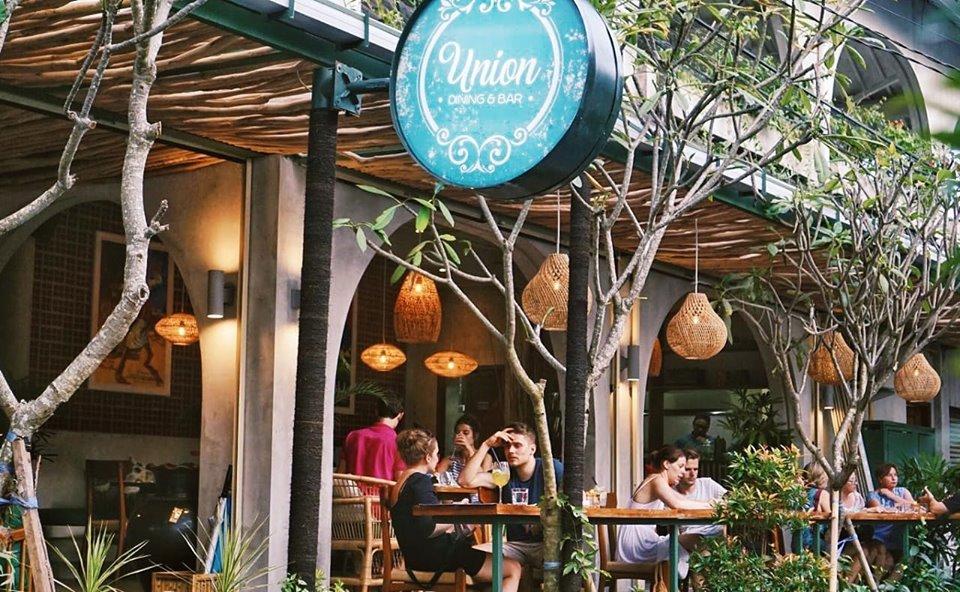 Uni Restaurant & Bar was founded by the Mexican group. There later you will present a culinary experience that is so impressive with Japanese specialties. The interior of the restaurant is indeed very luxurious but even so it looks very casual.
The place is decorated with traditional decorations using modern techniques. Fresh seafood and vegetables are used to make unique dishes such as snapper, grilled wagyu beef and others. All of these foods are presented in a very special way to create a delicious taste.
We recommend that you choose a fixed menu or a mandatory menu which is then paired with unique cocktails, natural wines and sake. Anyone who wants to enjoy a meal at that place can immediately head to JJl Pantai Berawa No. 99, Canggu.
Chow Chow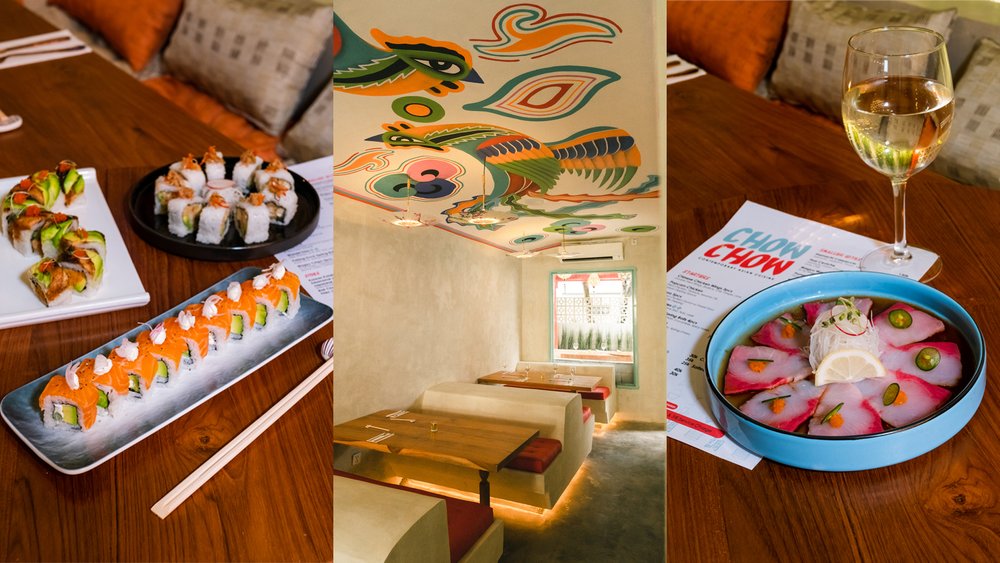 The next Best Restaurant and Cafes is a restaurant that has food or culinary specialties from the Asian region. The food is prepared in such a way by a team of chefs from the restaurant and serves a variety of special dishes from wagyu wasabi, sushi rolls, tom yum fried rice.
Serving cocktails is also comfortable and unique. You can try the Margarita Pomelo which is a Japanese specialty that uses salt, Lemongrass Negroni, chili and lime. You can visit these places to eat on Jl Batu Bolong Gg. Nyepi No. 22, Canggu.
Madame Gou
The next restaurant is Madame Gou. If you've ever been to Berawa, you're familiar with this restaurant. The restaurant is quite fashionable and has a wooden decor. You will see the restaurant is always full every Saturday and Sunday.
In this place later you can feel the pleasure of Grilled Duck, Singaporean Spiced Crab and Chinese Dumpling. These dishes will certainly taste so delicious, especially if you come to this restaurant with your partner. Madame Gou is at Jalan Pantai Berawa, Canggu. This beach will be open every 05.00 pm to 11.00 pm.
Riviera Bistro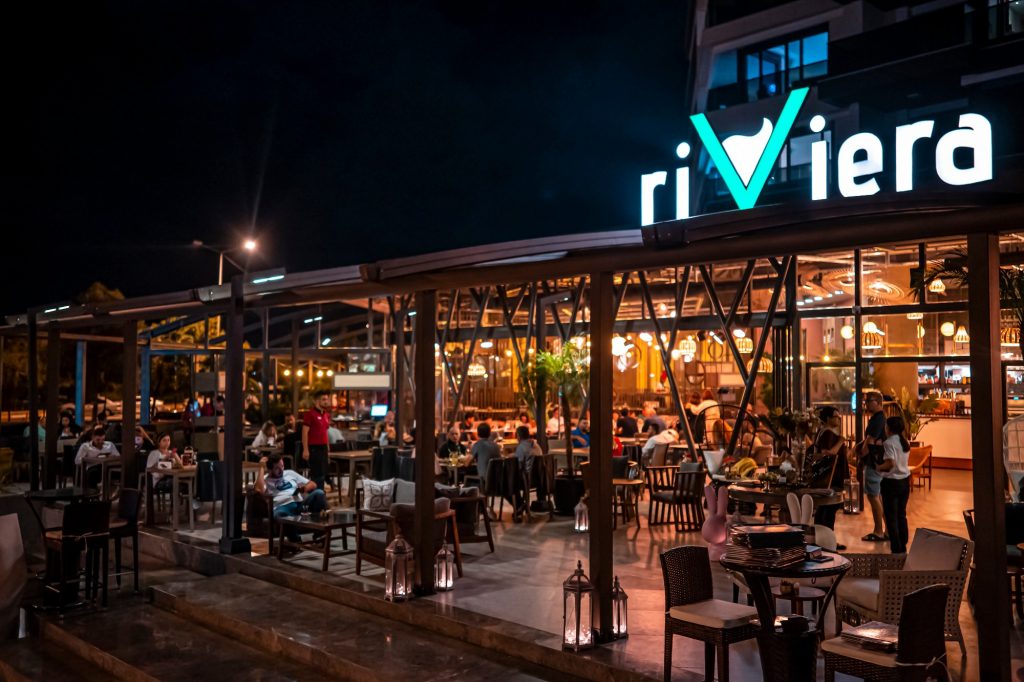 For delicious Asian dishes that are so refreshing, you don't need to hesitate to visit Riviera Bistro. In addition to the restaurant, there is also a bar that serves the best selection of wines.
In this place later you can try delicious food which of course is prepared by a famous chef. The taste is so delicious it will make your tongue feel pampered. One of my favorites is the seafood carpaccio with lemon sabayon sauce and caviar.
What are the Cafes to Work Form in Canggu ?
As mentioned above, Canggu is one of the areas in Bali which is famous for having many cafes and restaurants. In that place you will see a variety of places that serve delicious culinary. Here we will provide a list for you.
Give Cafe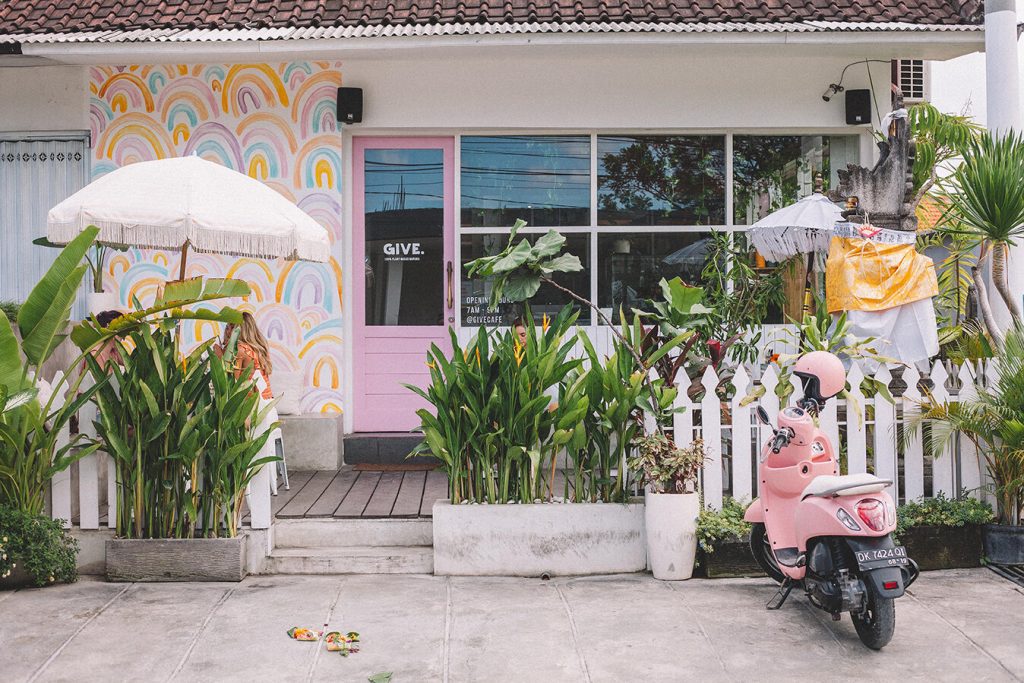 Give cafe is a cafe that is quite popular and well-known in the Canggu area. The cafe's signature menu is meatless satay, fried rice using vegan eggs and various kinds of chili sauce.
You can order delicious drinks which will certainly make you feel comfortable in the cafe. This cafe the work from in bother is highly recommended for you to visit. The location is on Jl Padang Linjong No.85, Canggu.
Smoke
As the name suggests, this next cafe is a specialist in serving smoked or baked snacks. Besides finding delicious drinks there, you can also order seafood, pork, chicken, beef or cauliflower.
All of these dishes will later be cooked over charcoal. Relaxing at the cafe and enjoying the food there is certainly an unforgettable experience.
Later you can eat in a tent in the cafe yard like you are camping with family and friends. The cafe is located on Jl Batu Mejan No. 69, Canggu.
Touché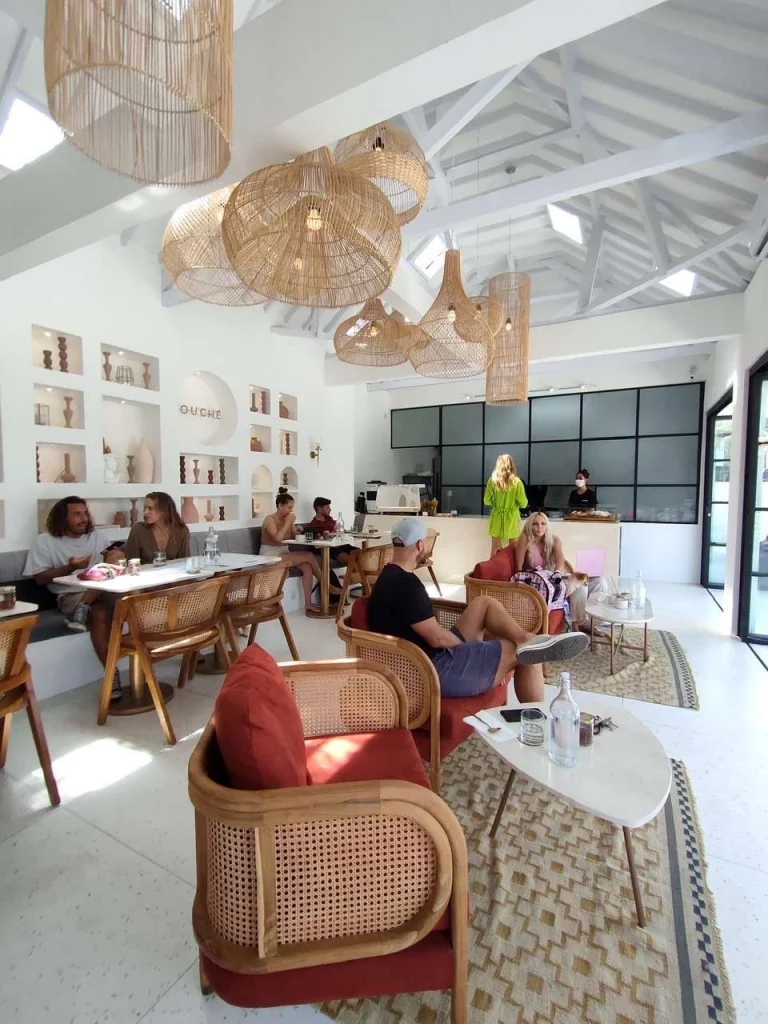 When you sit at the modern Best Restaurant and Cafes, of course you will feel as if you are in Seminyak. The cafe is close to the pererenan beach. The interior of the cafe is indeed urban in accordance with the modern menu.
In this place later you can find a variety of delicious drinks available. In addition to the drink menu, you will also find it easy to find snacks in this place, such as baked camembert cheese, soft soufflé pancakes and others.
It can be said that this one place is known as a place to eat that has unique dishes such as a series of Mediterranean main dishes and desserts. Even the coffee available in this place is very unique. Therefore there is nothing wrong if you try to come to this place.
You will be able to taste the double ice expresso that uses chocolate and orange-flavored milk. If you are curious you can immediately slide to Jl Pantai Pererenan No. 104, Canggu. The cafe is open from 07.30 am to 10.00 pm.
Well, that's a little discussion that can be conveyed in this article about the Recommended Best Restaurant and Cafes that you need to know, and hopefully it can help.