Best time to Bali is the time that can be used if you want to visit in Bali. There are many factors that make the island of Bali very popular as a tourist destination. One of them is because of the uniqueness of art and culture in it, both fine arts, dance and carving.
When the best and worst time to visit Bali 2023?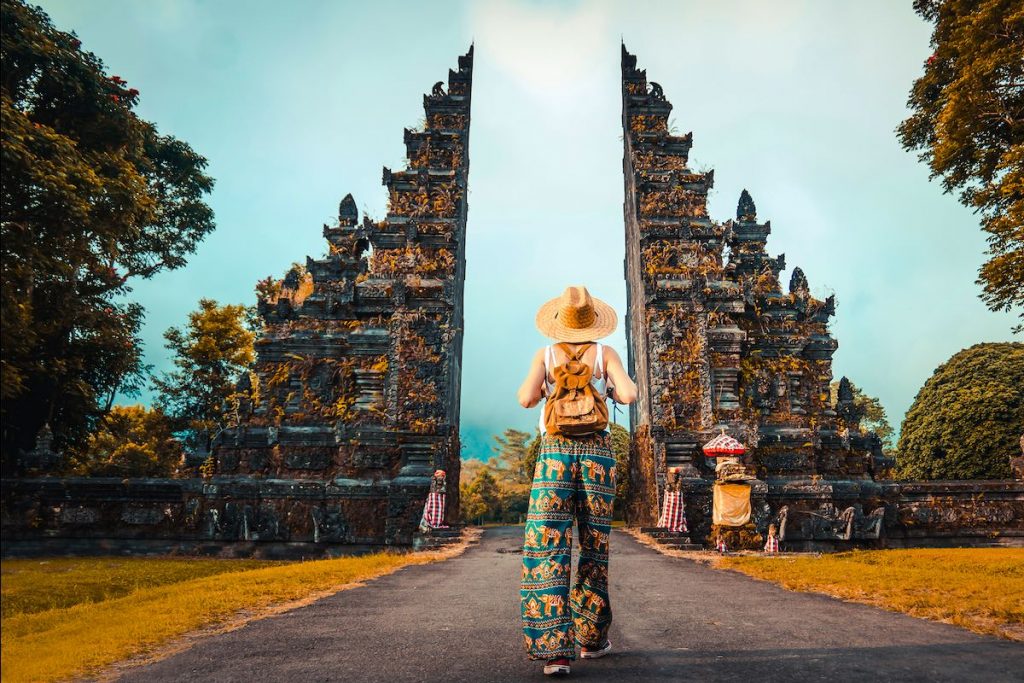 The island of Bali as a tourist destination is known by many names such as the island of the Gods. The Island of the Gods has tourism which is a supporter of the economy on the island of Bali. Bali tourism has an important role in the economic chain in Indonesia in terms of foreign exchange. For that, you must know the best time and worst time to visit Bali 2023.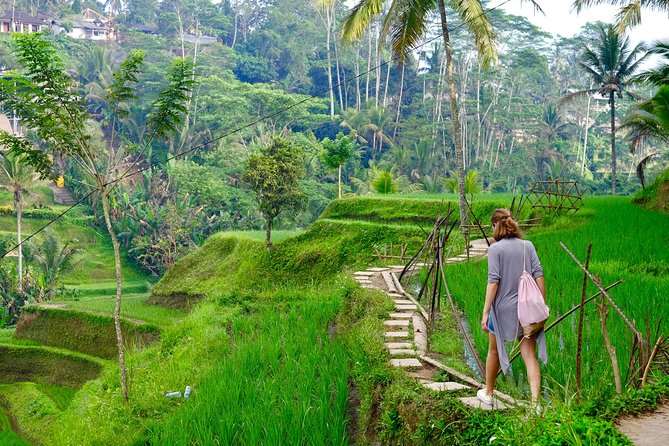 Best Time to Visit Bali
It's a good idea to visit Bali during the dry season, because the dry season makes you very comfortable to take part in outdoor holiday activities. In addition to outdoor adventure activities, you also feel very comfortable for vacations to famous tourist attractions in Bali such as temples.
May to October
The first month range is May to October, because Indonesia's tropical climate makes the months other than May to October the rainy season. The rainy season will make outdoor tourism activities unsuitable.
May to October makes outdoor tours more suitable for anyone to do, because it is included in the dry season. When you decide to take a vacation in the dry season, of course, outdoor activities will not be hampered. That way, you are free to explore whatever you have.
The tourist activities in Bali are of course more dominated by tourist activities that are located outside the room.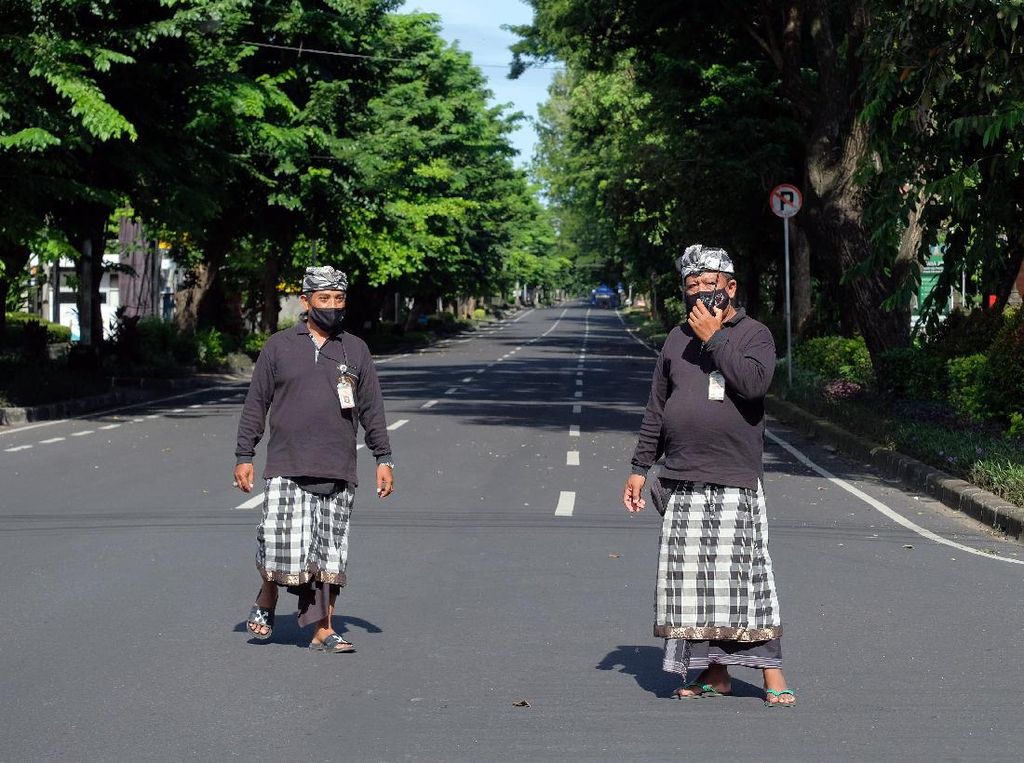 Worst Time to Visit Bali
Please note, that there is a worst time that you should avoid at that time. The worst time is during Nyepi. During Nyepi, conditions in Bali are very quiet because no one is allowed to go out. Automatically the tourists are also confined in the hotel and are not allowed to go out.
What are the Best Time to Travel to Bali?
Bali is a favorite tourist destination for tourists, both domestic and foreign tourists. There are so many things that tourists can enjoy on the island of the Gods, both natural beauty or unique traditions to the variety of culinary delights served.
It's a good idea to know the best time to visit Bali when planning a vacation. This is closely related to many things such as weather to cultural festival performances. Cultural festival performances can add to the tourist experience you have.
Not Holiday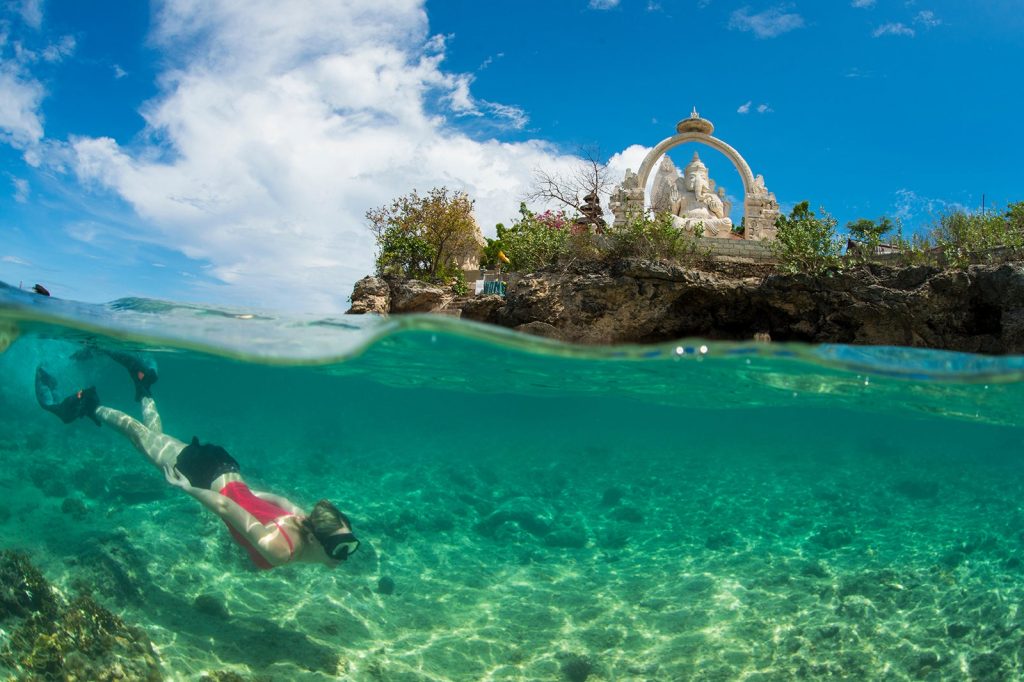 The right time to come to Bali is when it is not the holiday season. Those months are April, May, June, September, October, those months are busy times. There are several advantages to going on vacation to Bali at that time, because the price for renting a hotel room or villa is more affordable.
Airfare prices will also remain at normal prices, and the Bali area will be quiet. If you force yourself to go in that month, then you can enjoy the beauty of the island without having to queue and jostle other tourists.
Avoid Rainy Season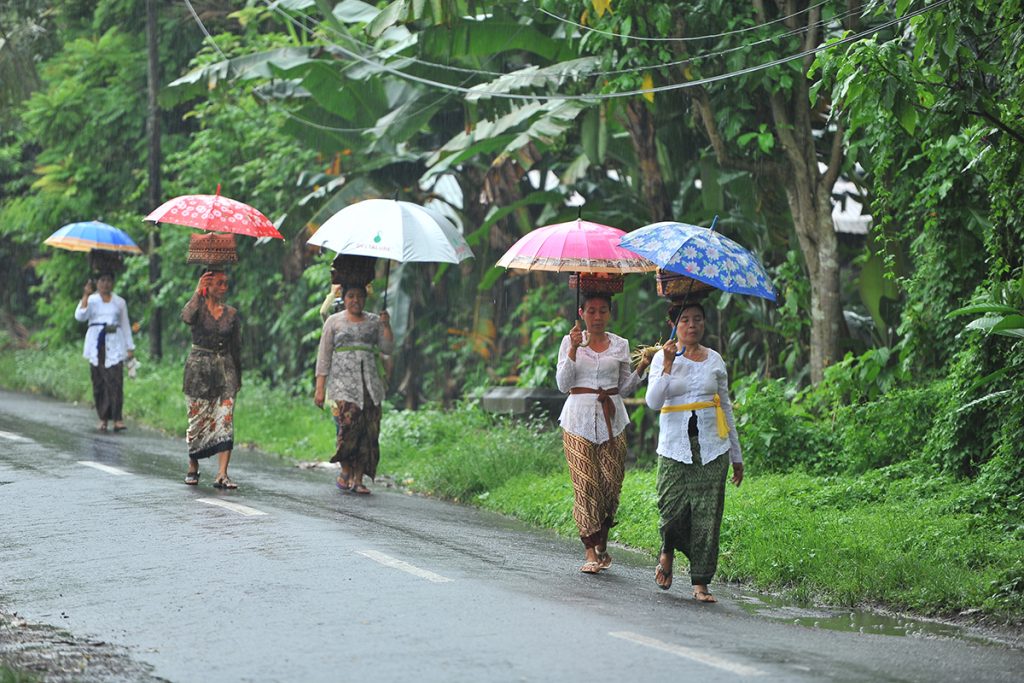 When the rainy season arrives, it's a good idea not to stop going on vacation, especially to Bali. The rainy season is very disturbing activities, especially when you plan to spend time outdoors. When it rains everything will be delayed and be in vain.
You will also feel awry if you decide to go somewhere in the rainy season. Because, it is not possible to go to the beach or go rafting because it is very dangerous.
When is the Best Time to Visit Bali For Surfing?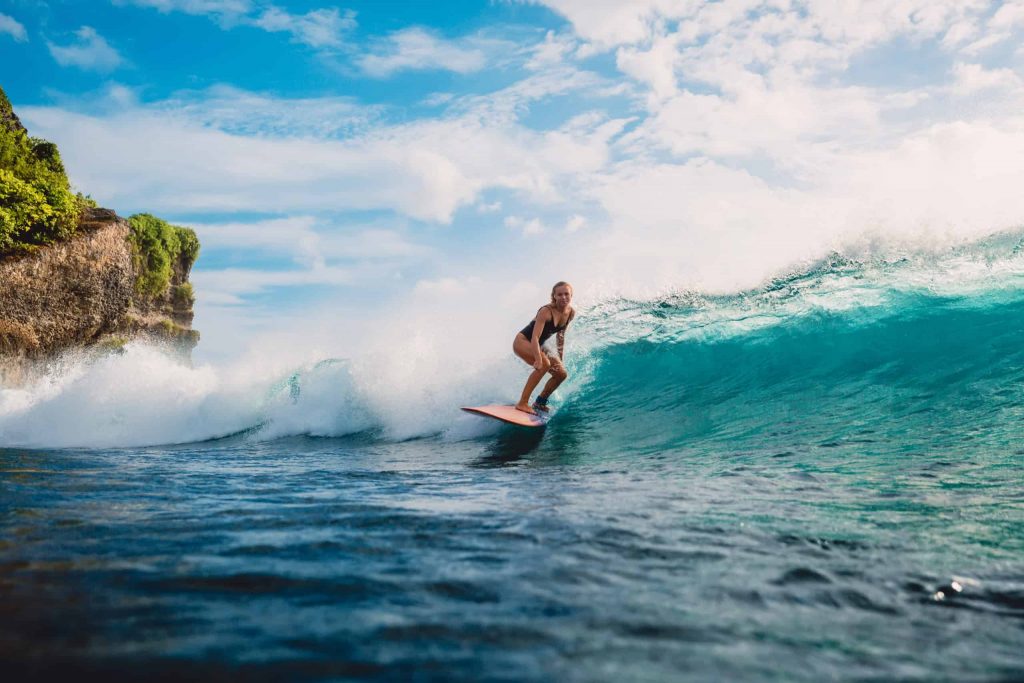 Surfing is an activity that you can do if you find the main beach in Bali. Please note, that there are some of the best times when visiting Bali for surfing. Experienced sulfur experts say that the best time to surf is in the morning.
Morning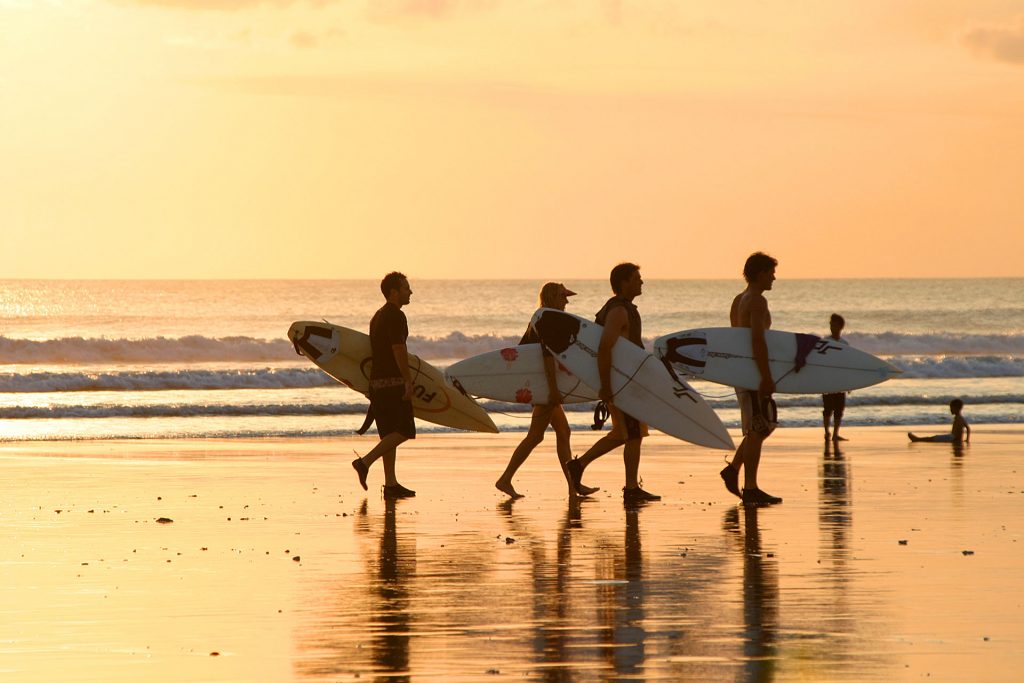 There is a fairly clear reason why the best surfing is in the morning. Often in the morning around 07.00 am make the surfing you do calm. Because, not many people are there in the morning. However, you will feel calmer because not many people even though you don't get all the waves.
The stress level you feel also decreases and is not too much, different if you surf with many people. The waves will also be more perfect in the morning, while the wind will feel firmer so that the waves will be more perfect.
There are reasons that you should know why surfing in the morning is very profitable. Because, sunlight in the morning is very useful for your health. Sunlight is very good for detoxification, mood elevation through serotonin, immunity or immunity and increased digestive smoothness.
November to April
Most tourists choose surfing activities while on vacation to Bali. The best and right month recommendations for this time are November to April. Because, the pattern of sea waves in Bali will certainly be different, so you have to find the right one.
The suitable area to be hunted in the month is the East Coast area in Bali. There are also several beaches that can be tried such as Mandira Beach and many more. Sea waves are indeed large in November to April.
Worst time to travel to Bali
When you plan to plan a vacation, of course you have to prepare about what items you want to carry. However, you must also be able to plan the right time to visit the place. Of course this is done by paying attention to tourist destinations.
It is undeniable, that weather conditions on certain days are very influential on the holidays. Everyone wants their vacation to be full of impressions instead of angry out of expectations. Therefore, as a smart tourist you must check the calendar to determine the right time.
Bali is a place you can visit as the best tourist destination. Try not to mistakenly determine the right time when you want to visit Bali. Bali is always crowded every day, although it needs to be underlined there are certain months that make Bali very crowded.
Crowded visit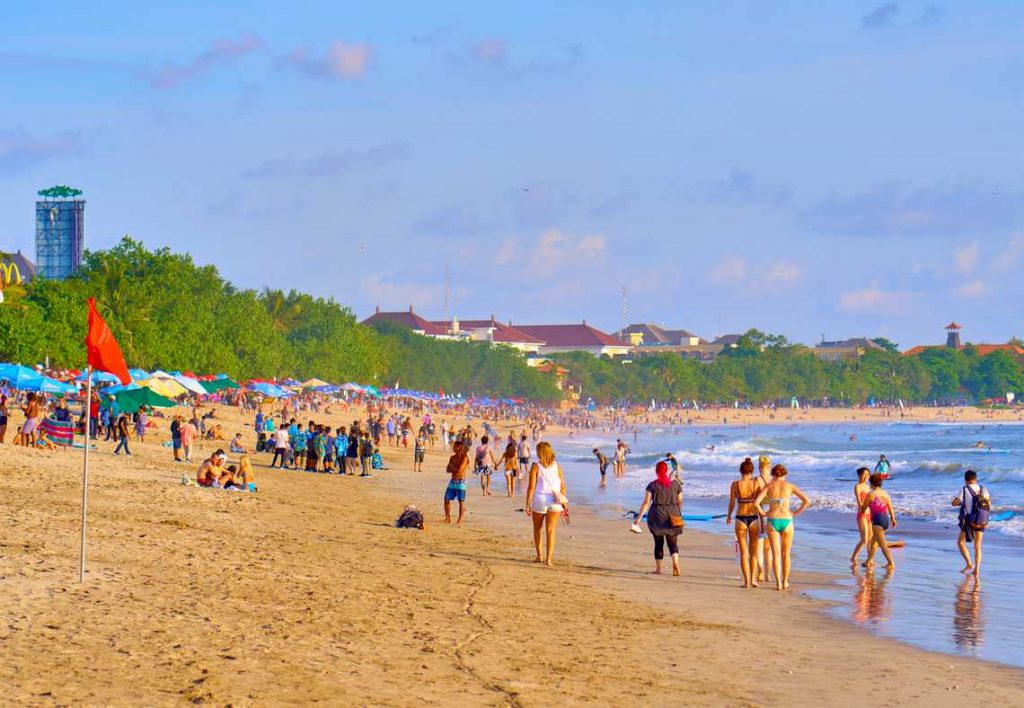 Bali has a certain month that makes this region very crowded. If you want to feel the pleasure and atmosphere of the real Bali, then you should not plan a vacation when Bali is crowded. Try to choose time outside such as July and August.
Usually Bali will also be crowded during school holidays such as June and July. When Bali's visit is crowded, the accommodation costs will automatically be more expensive when compared to usual. For that, you have to rethink about visits at busy times.
The cost of light accommodation in the desired pockets and shades of Bali can be obtained if you visit Bali at the right time. When visiting Bali at a crowded time, the cost will be more swollen and the pleasure of the visited tourist destinations will be reduced.
Avoid the rainy season
As a visitor, you should also avoid the rainy season. Because, a lot of activities are dominated outdoors or outdoor. Therefore, you must pay attention to whether the moon chosen is the month that is free of rain or not.
Choosing a rain -free month will be very useful for those who plan on vacation with outdoor activities. The room activities such as snorkeling, tracking and walking. You are advised to vacation in May to October, because in that month Bali is in the dry season.
With these conditions, you will find it easier to do outdoor activities that are not afraid of getting wet. The temperature in that month is 13 to 31 degrees Celsius, making it very suitable for outdoor activities.
When is the Cheapest Time to Visit Bali?
Most of us when planning a vacation will definitely try to find the cheapest time to vacation. The main reason for doing this is the limited budget they have. Although there are some who have more vacation budgets, there are also some who get the best prices.
Cheapest time to vacation in Bali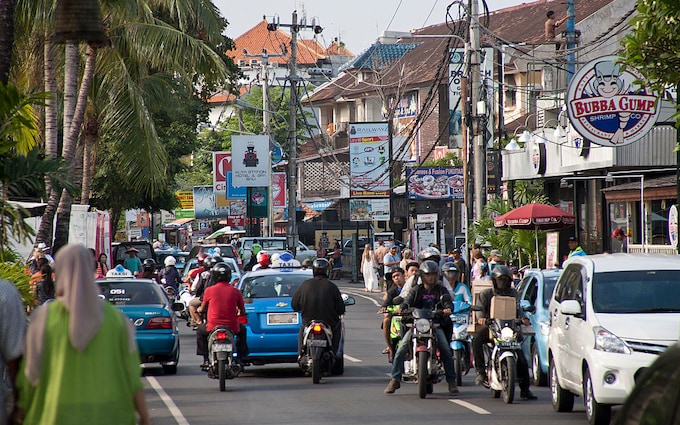 The cheapest time to vacation in Bali is when the price of plane tickets and hotel room prices in Bali becomes affordable and cheaper. While other expenses such as transportation and entrance tickets will remain the same, when do you visit Bali.
The cheapest time to vacation to the island of Bali is during the low season, namely in February, March, September, October, November and the first week of December. There is a discount on hotel room prices in Bali just before the Nyepi day, although it usually falls in February or March.
There is also the month of October which is the cheapest choice of vacation time to Bali. In October, is the end of the high season in Bali so the chance of rain in Bali is very low. If you want to get a discounted flight ticket price, then it depends on the time you order the ticket.
If you book a plane ticket 6 months in advance, then the opportunity to get a cheap flight ticket can be done.
What are the Bali Festivals and Events Calendar 2023 Schedules?
There are so many activities that you can participate in when you are on vacation in Bali. These activities will add to your experience during the holidays and are very enjoyable.
Bali Art Festival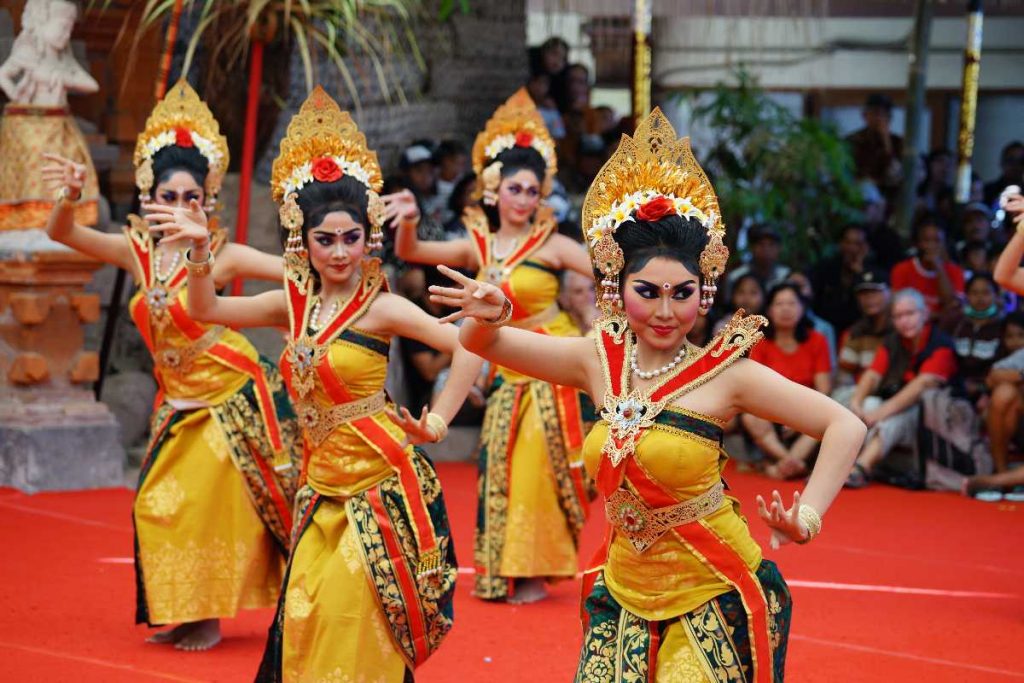 There is a Bali art festival, which is a party of Balinese arts such as daily exhibitions and other art-related activities. This festival offers you to Experience various kinds of performances throughout the day such as classical music and dance performances.
In Bali, it is usually followed by environmental decorations, such as bamboo and coconut decorations. So that the festival can be enjoyed by many people, they usually build more stages and outdoor pavilions as a place for artists to display their works of art.
Sanur Village Festival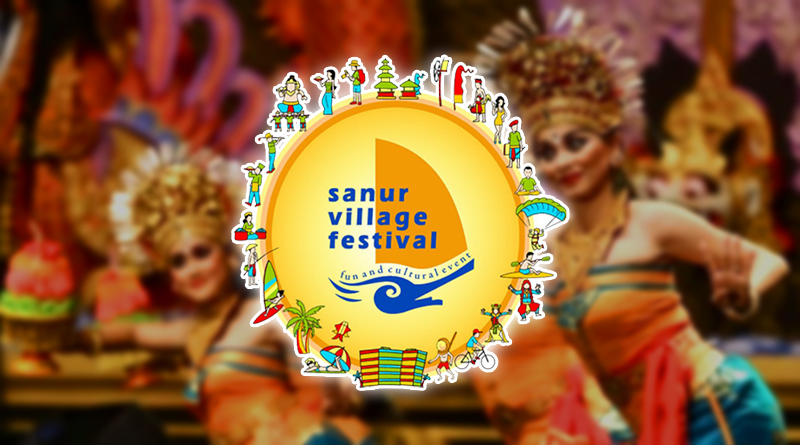 Sanur village festival is the most colorful festival in Indonesia. This festival is usually filled with lively art and dance performances complete with local cuisine and Balinese heritage culture. This festival is held to promote Sanur as a safe and beautiful tourist destination.
During this festival, you can get a chance to see more arts-related activities. These activities include fashion shows and photography exhibitions. This festival is famous for being a festival that is very suitable for families because it has many choices of fun activities.
Bali Spirit Festival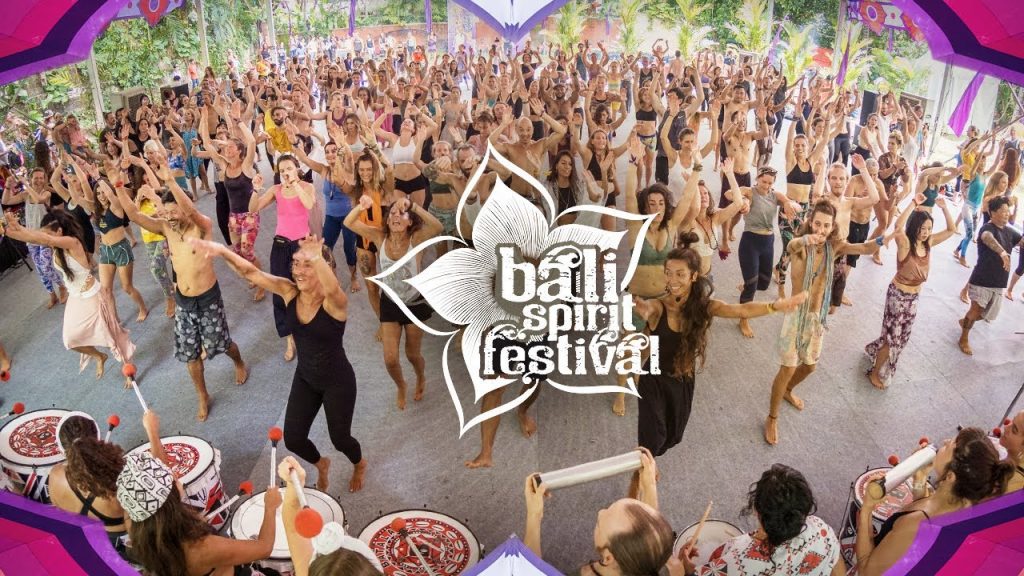 The Bali Spirit Festival is the largest yoga festival in Asia. Usually held for 7 days and 8 nights and filled with more than 300 Yoga workshops. Workshops are filled such as self -development, healing and martial arts. What is present here is not only a festival but there is also an exploration and healing room.
If you want to make the festival more lively, Bali usually completes it with day and night music. Not escape from organic food and the side of sharing with world -class spiritual teachers. There is also a small shop in the market area called a place to shop for clothes and yoga property.
Nusa Dua Light Festival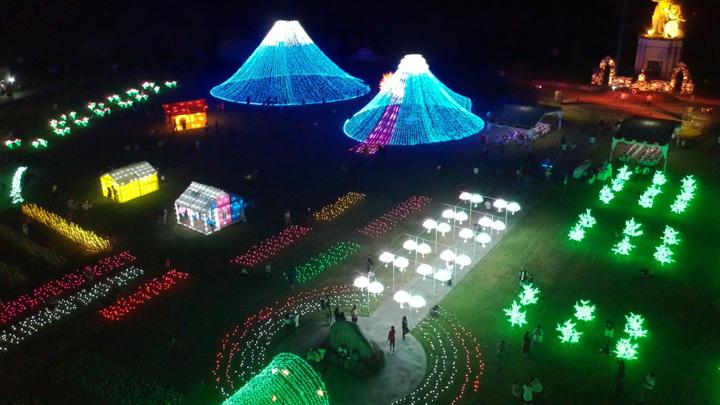 Nusa Dua Light Festival is the biggest lanterns festival in Bali. Besides being able to enjoy the lanterns, this festival is also packed with fun activities such as trampoline and riding air balloons. There is also a perfect opportunity for family and friends, namely to spend the first quality time and take part in all fun activities.
If you visit the Nusa Dua Light Festival, then you can get the chance to see many lanterns. The lanterns come in various shapes, sizes and colors that fly in the night sky. You can sit in the grass and watch the beautiful light from the lantern that fills the darkness.
Bali Kite Festival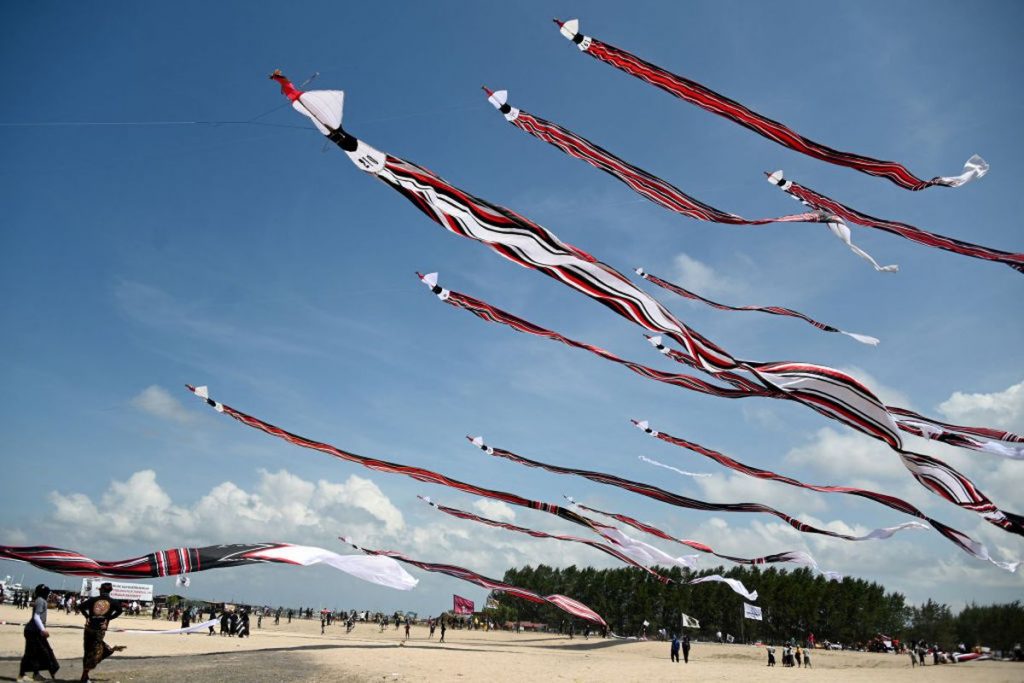 In addition to the Nusa Dua Light Festival, there is also the Bali Kite Festival. The Bali Kite Festival is a kite festival in Bali which began as a way of local residents to thank God. In its journey, local residents were grateful for the abundant harvest and fertility.
This festival exists because it is one of the popular festivals in Bali. You can enjoy the beautiful long-tailed kite used in the festival, and make the kite view more beautiful.