Halal food in Bali is food that you can consume in Bali, especially if you are a Muslim. Bali is an area that does not look at religion and ethnicity, so it often provides several dishes that are not halal, and are not suitable for consumption by Muslims.
What are the 10 Halal and Muslim-Friendly Bali Eateries you Absolutely Can't Miss?
When you go to Bali for the first time, of course there are some foods that you must try. However, you also have to pay attention to the halalness of the food so as not to violate Islamic law. For that, you must know 10 halal restaurants that you can visit in Bali.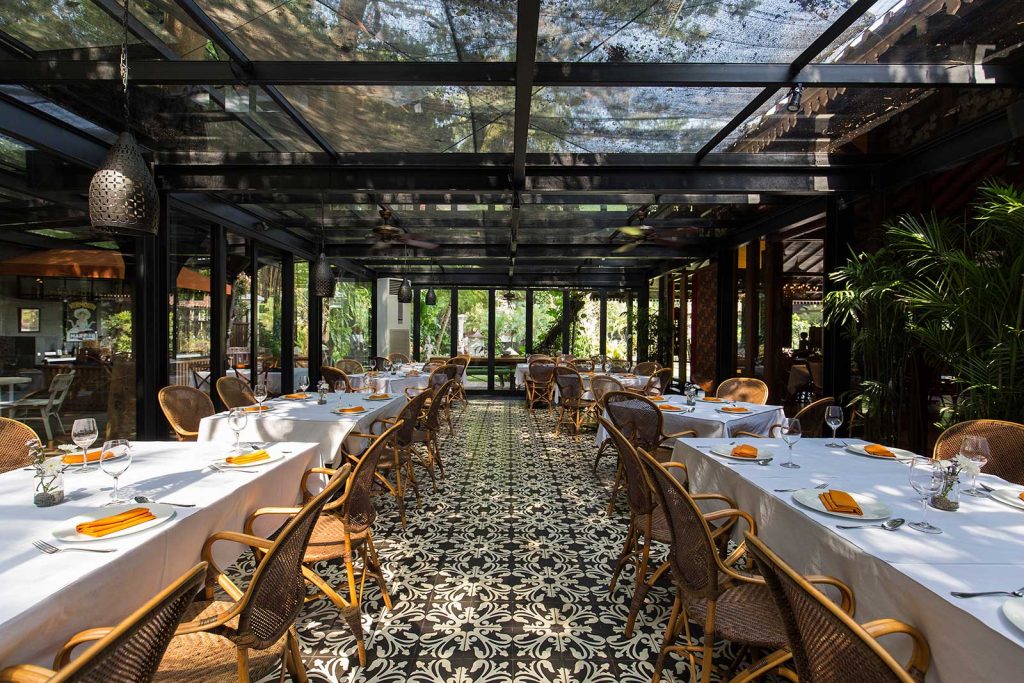 Tagine Bali is a restaurant that you can try while in Bali, this restaurant provides various types of the best menus.
Warung Mak Beng is a place known for its delicious fried fish.
Sushi Qombi is a nice and comfortable restaurant, greeting if you want sushi.
You should also visit the mang engking shrimp bale in Kuta while in Bali. This restaurant provides seafood and some of the best menus, complete with satisfying service.
Al Diwan Bali is one of the Lebanese restaurant located in Kuta and provides some delicious food.
Sisha cafe is the best Lebanese that you can enjoy while in Bali.
The next restaurant is Plataran at Canggu, you can enjoy an amazing holiday at Bali's best party while visiting the Plataran restaurant. This one place is a very beautiful place for anyone to visit, it also falls into the quiet category.
In the fifth row there is Jejaton restaurant, which is a strategic place to enjoy breakfast and excellent service.
You should also visit the restaurant which is famous for its grilled fish Cianjur Renon.
Warung delicious is a restaurant that serves some halal East Javanese cuisine.
What are the Indonesian Halal Restaurants in Bali?
Please note, that a vacation to Bali is incomplete if you don't enjoy the culinary delights there. Of course, there are rows of halal restaurants in Bali for travelers. Typical Balinese are not only made from pork, because there are also a variety of halal culinary delights that can be enjoyed.
Gula Bali The Joglo
Gula Bali The Joglo halal is a restaurant that you can enjoy while in Bali. If you want to try traditional Balinese Food. The place is traditional and good open air. Food is very tasty, yet inexpensive. The main menu at the Gula Bali The Joglo stall is Authentic Balinese food and halal Asian.
As a visitor, you can get a serving of food at a very cheap and affordable price. The price of is priced from Rp. 20,000 only. You can visit the address in Merdeka II Street No. 16, Renon, Denpasar and Sunset Road Street No.11, Kuta.
Ayam Betutu Khas Gilimanuk Bali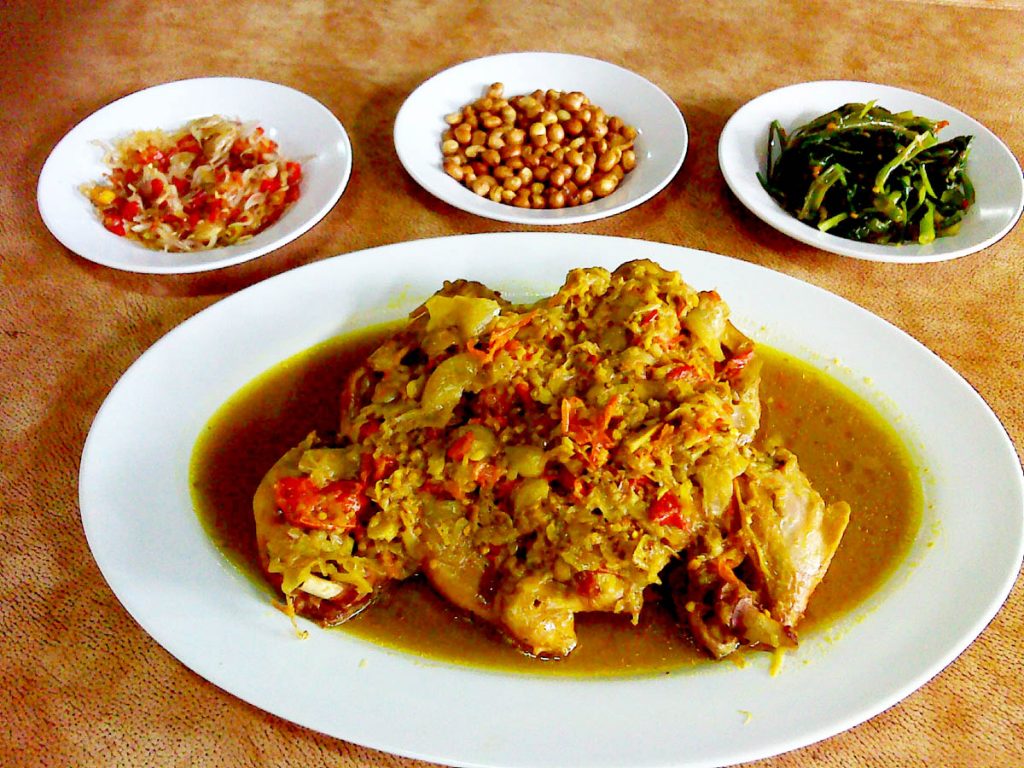 Ayam Betutu Khas Gilimanuk Bali is a restaurant that carries the chicken betutu Ayam Betutu Khas Gilimanuk Bali has been around since 2003, of course it's been a long time and you should try it.
If you want to taste this one culinary, then you have to go to the most western tip of the island of Bali. If from Denpasar city, you can travel for 3 hours, although the distance tends to be far, but it will be paid off with the delicacy caused by the taste.
The address is right on Jalan Rajawali Gilimanuk, Melaya District, Jembrana Regency. You can call the number provided, because the opening hours are also from 07.00 to 21.30 wita.
Bu Andika Spicy Rice Restaurant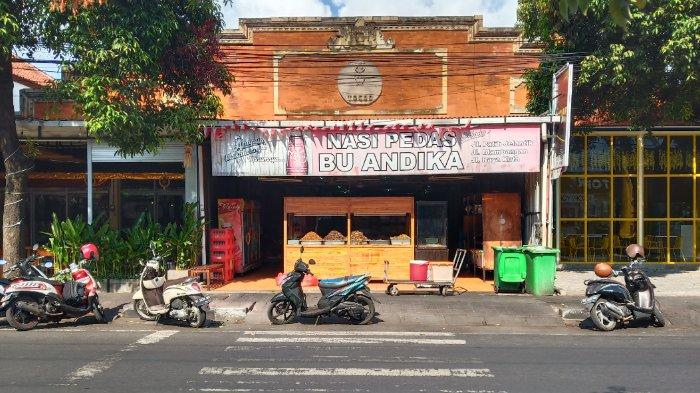 Bu Andika spicy rice is a famous restaurant in Bali, this restaurant sells food just like any other restaurant. Even though the name of this restaurant is Nasi Spicy, the side dishes that are sold are not all spicy. Because, Bu Andika spicy rice sells various home-cooked foods such as chicken and other side dishes.
You can visit Bu Andika's Nasi Spicy restaurant on Jalan Blambangan number 55, Kuta, Badung, Bali. You don't need to worry because this place to eat is open 24 hours, so you can enjoy the food any time you visit or delivery.
Sari Darma Restaurant
Restaurant Sari Darma is a restaurant that serves a typical Kintamani menu, namely mujair nyat-nyat. You can enjoy the food menu provided, of course while enjoying the beauty of Mount Batur. You can also go to the panelokan highway address, kintamani district.
What are the international halal Restaurants in Bali?
As a visitor to Bali, you can enjoy a variety of international halal Restaurants in Bali. Especially for those of you who are on vacation in Bali and looking for halal culinary, then you should know about international restaurants that are halal and can be visited.
Abunawas Restaurant Bali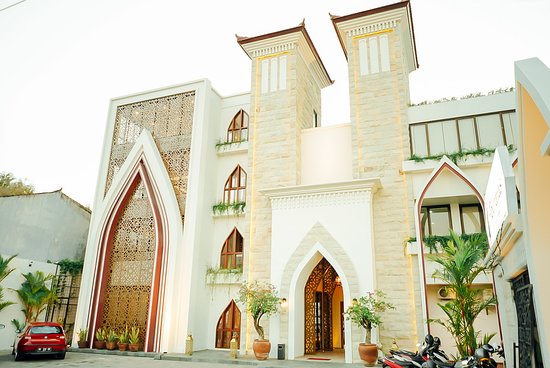 Abunawas Restaurant Bali is a place you must visit while in Bali. The main menu at the Abunawas Restaurant Bali stall is Mediterranean and Middle Eastern cuisine. Large menu to create a healthy and satisfying breakfast, lunch or dinner for one, for a family dinner or any function, even for a larger number of people.
You can get food here because it is located on Jalan Imam Bonjol number 446 Denpasar, Bali.
Tamarind Mediterranean Restaurant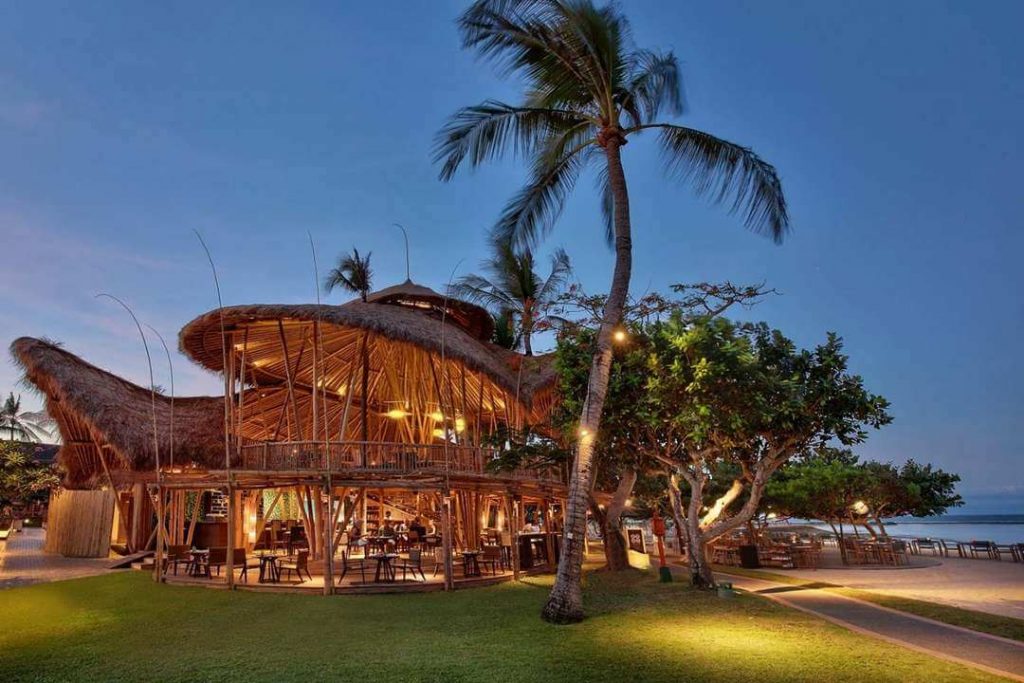 Tamarind Mediterranean Restaurant is a building made of woven bamboo. The architectural details make the visitors amazed. In addition, this place right on the beach makes it one of the iconic halal places to eat, especially when you are on the island of Bali.
The food served is also very diverse, complete with affordable prices embedded in each dish. Tamarin restaurant is a restaurant that makes visitors want to linger to enjoy food, because it is also equipped with a view that is served.
What are the Best Halal Restaurants in Ubud?
Ubud is an area in Bali, this area is not known for its tourism. Because, it is known as a halal restaurant in this place. There are so many halal restaurants that you can enjoy while visiting Bali.
Ibu Mangku Ubud Restaurant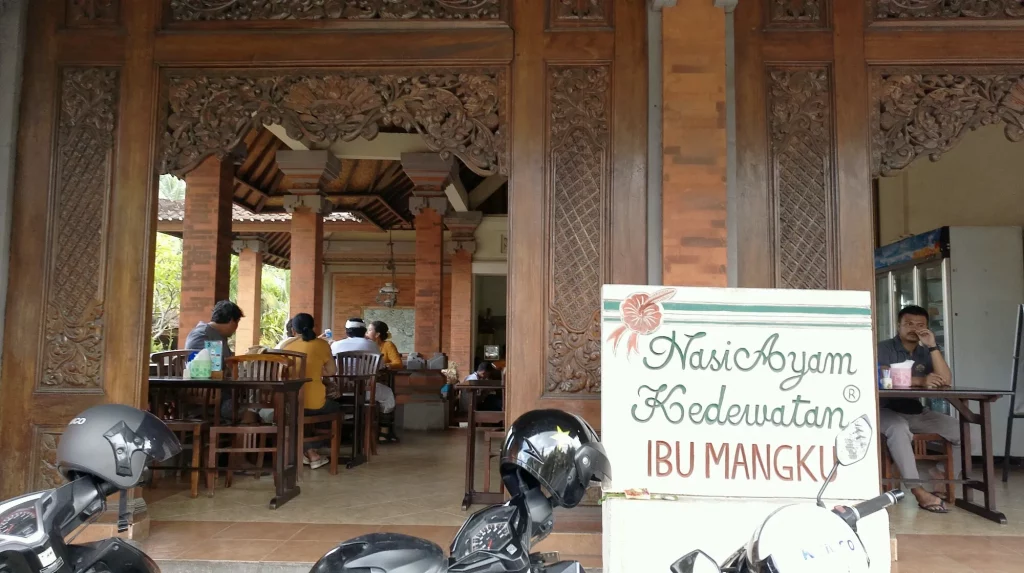 Ibu Mangku Restaurant Ubud, is a restaurant that serves divine chicken rice. This restaurant was founded in 1963 which was founded directly by the host himself. At first, Ms. Mangku only sold from one place to another in the vicinity of the divine village of Ubud.
However, since 1968 Ibu Mangku has been given a place at the crossroads of the divine. In that place, my mother sold for up to 18 years and decided to open a business. The place of business is right at the house where he lives in the deity.
As a visitor, you can visit this place on Jalan Raya Kedewatan number 18. Precisely in the sub-district of Ubud, Gianyar Regency, Bali. The opening hours you should know are around 07.00 until 09.00 pm.
Bale Udang Mang Engking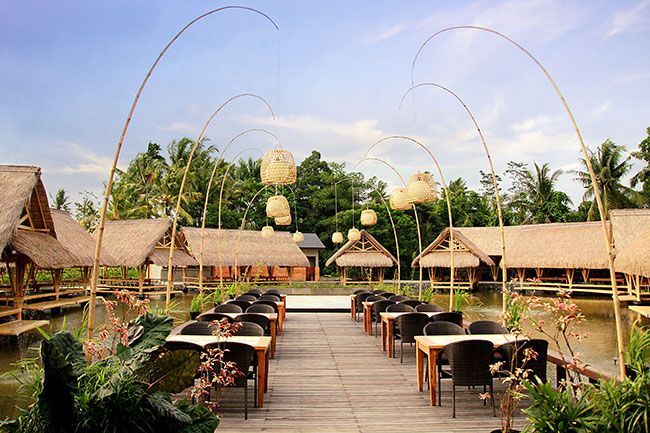 Bale Udang Mang Engking is the most suitable place when you want to enjoy Sundanese food in Bali. This place has a hut that floats on the lake, also offers a cool atmosphere with many shady trees around it.
You can enjoy various types of seafood dishes, complete with dishes that spoil the tongue and become a favorite. This shrimp-based food is a menu offered to visitors. Not only seafood, this restaurant has other choices such as chicken and duck meat.
Please note that this restaurant is located in Ubud. This restaurant has its own charm such as relatively cheap prices for the size of a seafood restaurant.
Bali Buda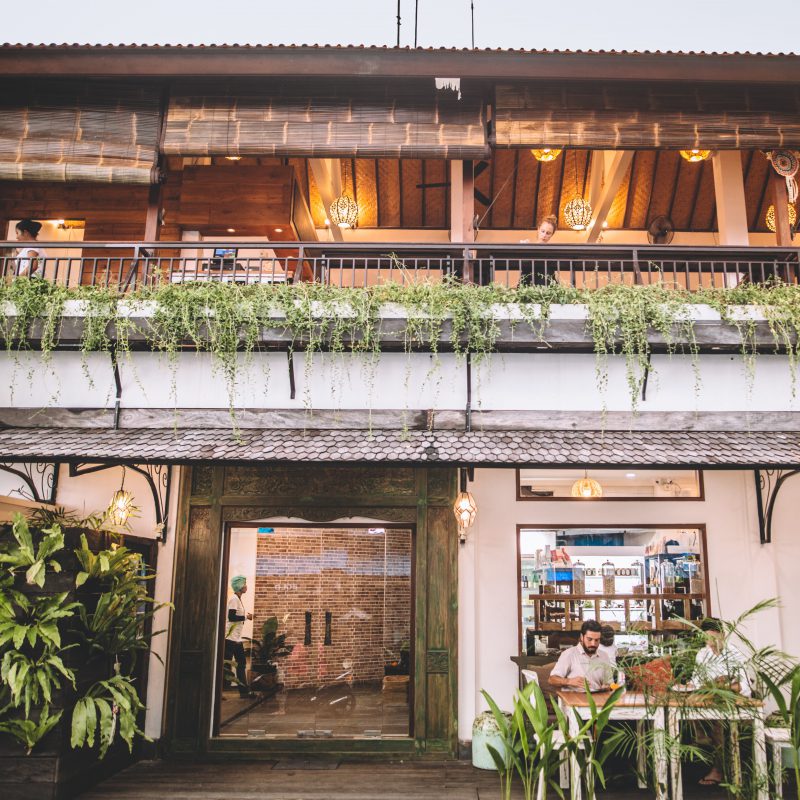 Balinese culture is the right food for you, especially if you like vegetarians. The raw material used is the result of self-planting which is grown organically without chemical substances. There are also many healthy food menu choices, one of which is sandwiches and smoothies.
This restaurant also provides gelato which is all made from organic ingredients. Bali Buddha is a restaurant located in three locations, the main locations being in Ubud, Kerobokan and Nusa Dua.
Sunda Kelapa Restaurants
Sunda Kelapa Restaurant is a favorite of tourists looking for Halal food in Bali. This restaurant sells all of its dishes at cheap prices. The menu offered ranges from seafood to fried rice, this area is located in Kuta and is always crowded with visitors.
This place to eat is always crowded especially by local tourists. At Sunda Kelapa Restaurant you can enjoy home-style dishes that are served, because it has proven to be a visitor's favorite.
Jimbaran Seafood Restaurant
Jimbaran seafood restaurant is an iconic seafood hunting spot in Bali. This place is located along the Jimbaran Beach line, as it offers a romantic dining atmosphere with sunset views. The seafood menu provided is very diverse, all of which can be tasted at a relatively cheap price.
What are the halal beach clubs in Bali?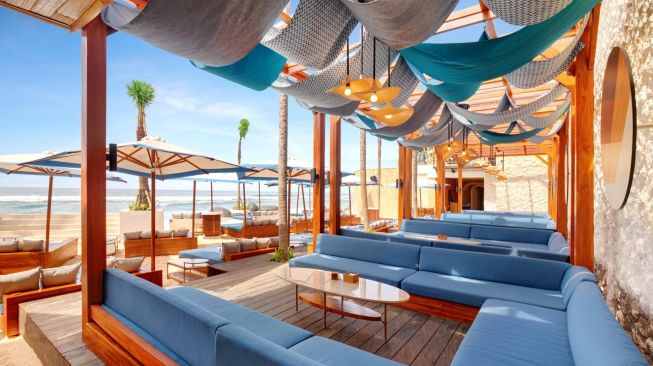 The beach club is a fun place when you go out with the people you like. You can also enjoy this place, because there are several halal places for Muslims. Beach clubs in Bali can actually be enjoyed by anyone, because Bali does not limit who has to come to their Beach Club.
Azul beach club is one of the halal beach clubs that you can visit.
In addition, there is also a Sunday Beach Club that you can visit with your friends while in Bali.
Cattamaran beach club is the perfect place to unwind when you want to vacation in Bali and enjoy the beach club.
Palmila Bali beach club is also a suitable place to unwind while you are here.
What are a halal food guide to Bali?
Apart from enjoying culinary delights, you can also follow the guide so you can enjoy more halal food while in Bali. If you follow the directions from the guide, the more food you will taste while in Bali.
Please note that the high number of domestic tourist visits to the island of Bali makes halal food in Bali easier to find. There are so many Muslim residents on the island of Bali who see this opportunity, for that it is easier for you to find food stalls or Muslim restaurants in Bali. Here are some halal food guides to Bali that you can visit.
Bebek Tepi Sawah Restaurant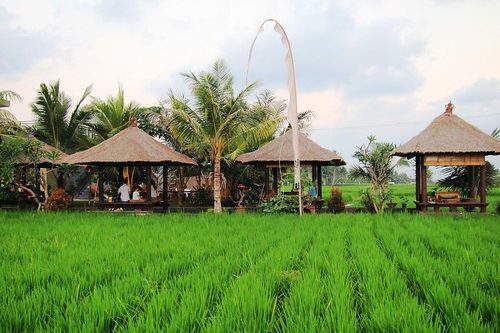 Bebek Tepi Sawah Restaurant is a place to eat with view padi field in Bali, which is complemented by the coolness of the countryside. In this place to eat, a wide selection of cuisine, ranging from contemporary western and innovative Balinese specialties in a fresh atmosphere within the environment of the real Bali's Village.
Bebek Tepi Sawah Restaurant area is a place with a hut, complete with cool garden decorations and is located on Jalan raya goa gajah, Ubud Bali
Jempiring Restaurants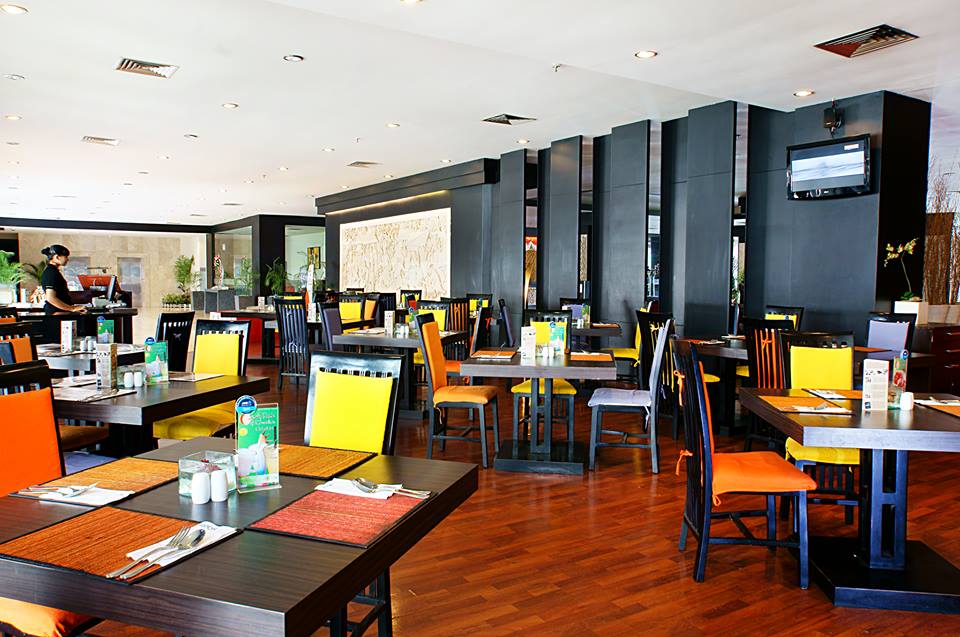 Jempiring Restaurants is a restaurant located in downtown Denpasar. Known as the most recommended restaurant, because of its location at the Aston Denpasar Hotel with the title of the first halal-certified hotel in Indonesia.
As a visitor, you can enjoy all kinds of promos offered. Because, this restaurant has a theme from a different country every month. You can also get special packages that are selling very well, such as food packages with an Italian theme every Thursday. Also get restaurant food and various Asian foods that can be enjoyed.
Raja Balinese Restaurants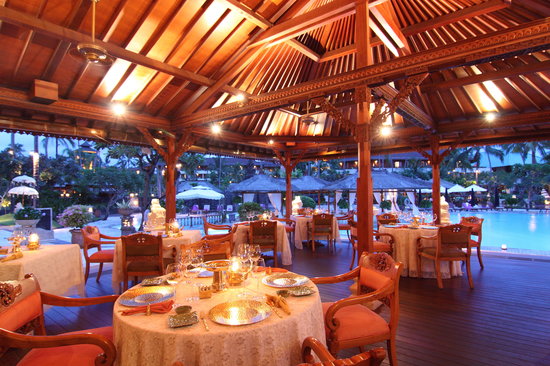 Raja Balinese Restaurants is a place that you can recommend to many people. This place is suitable for those of you who want to enjoy fine dining style food. This restaurant is the first restaurant in Bali and gets halal certification.
The halal theme that is carried in the dish makes this restaurant have a specific purpose. The goal is that everyone, especially Muslims, can enjoy the taste of Balinese food. Because, Balinese food can be processed with halal ingredients and can be enjoyed by everyone.
You will also feel a very thick luxury from the moment you enter the restaurant. This luxury can be felt up to the appearance and the way it is presented. Therefore, you don't need to worry because this restaurant has received many awards in the categories of service, decoration, and food.
When you are in Bali, of course you don't need to worry anymore about where to eat halal while on vacation.