Canggu Bali is one of the most beautiful places, especially to stop by when you choose to visit Bali. Canggu itself lies between the beaches of Kerobokan and Echo Beach. Canggu Baliis full of beachside bars with great views and sparkling lights at night.
What is Canggu in Bali Really Like?
Canggu has waves which are one of the best things in the world, as it is a paradise for surfers. Especially for those of you who love to surf, then Canggu is the most popular area. Because, the location of Berawa beach itself is very far from Canggu Bali. The waves in Canggu are perfect, especially for beginners to professional surfers.
Best Surf Spots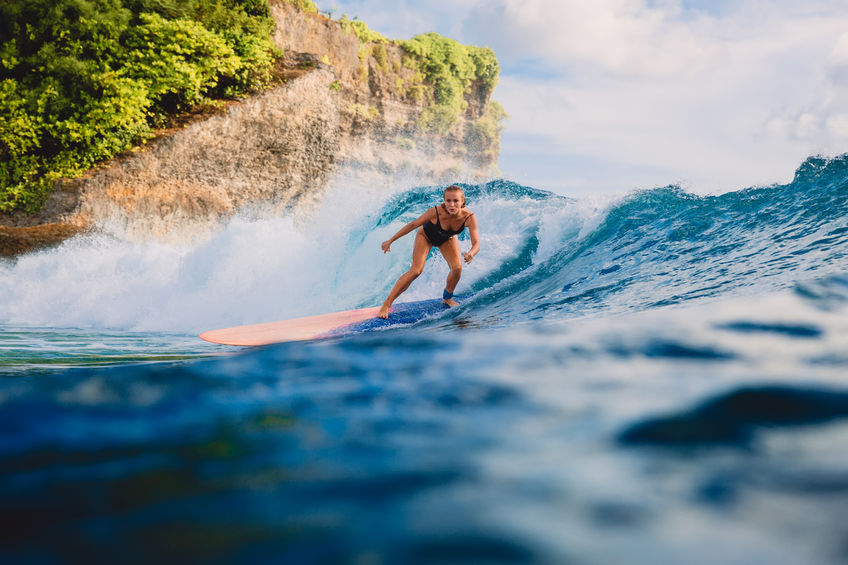 Surf spots that you can try in Canggu are the charms of echo beach, which is one of the most popular surf spots in Bali. This spot is known as a very challenging breakwater. Because, there is a very beautiful horizon with views of the sea and sunsets.
A wide selection of seafood is also available along this black sandy coastline. For that, if you need the best surf spots, then you can rely on Canggu. You will also be served with a very varied selection of seafood.
Serenity Eco Guesthouse and Yoga The Best Beautiful Studio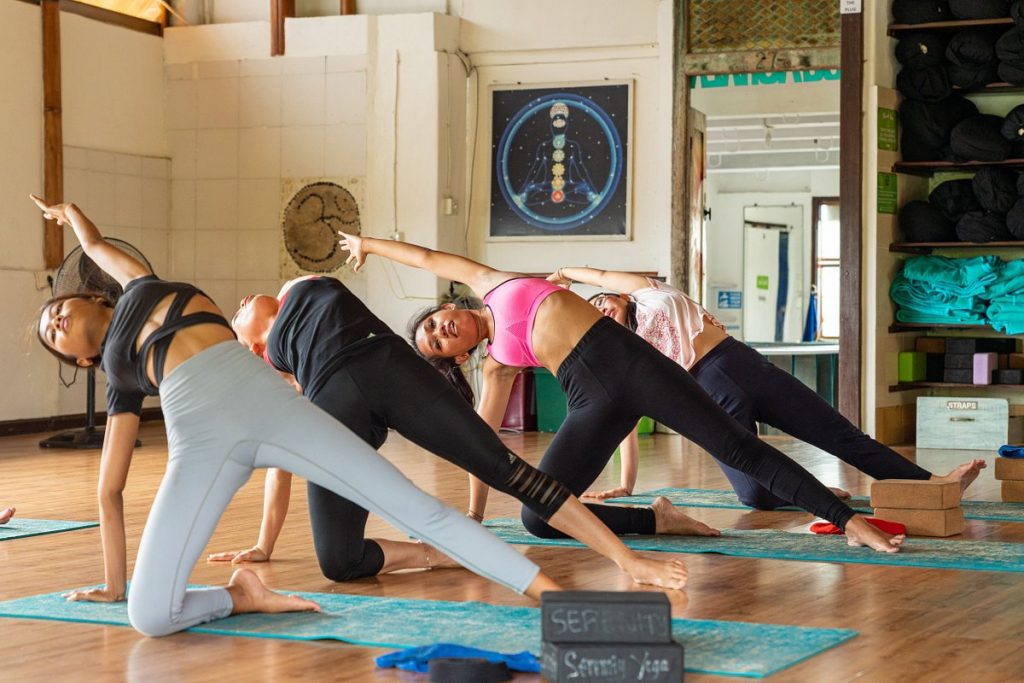 While in Bali, you should also try serenity Yoga, to be precise at Jalan Nelayan, Banjar Canggu, Bali. This studio is located precisely at Serenity Eco Guest House. In this place, you can try various types of yoga such as power yoga, fly high yoga and other types.
As the best person, you can try Crossfit wanderlust in Canggu. This tour is the best tour that you can try anytime and anywhere.
The Best Shopping Place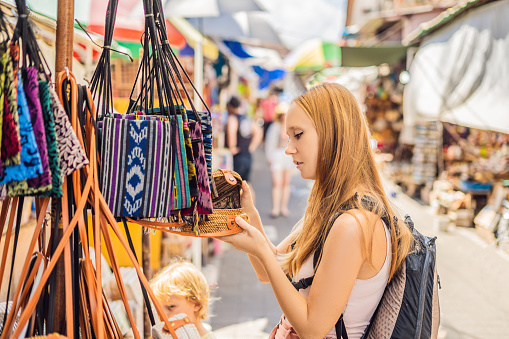 Canggu is the best place for those of you who love shopping. You can enjoy a variety of very beautiful souvenirs to be used as souvenirs. Samadi Sunday Market is one of the unique places that you can visit for shopping in Canggu.
A variety of fresh organic produce, baked goods, a variety of home herbs, flowers, and bodywares are available here. You can also buy very good handicrafts and clothes here, especially in Canggu.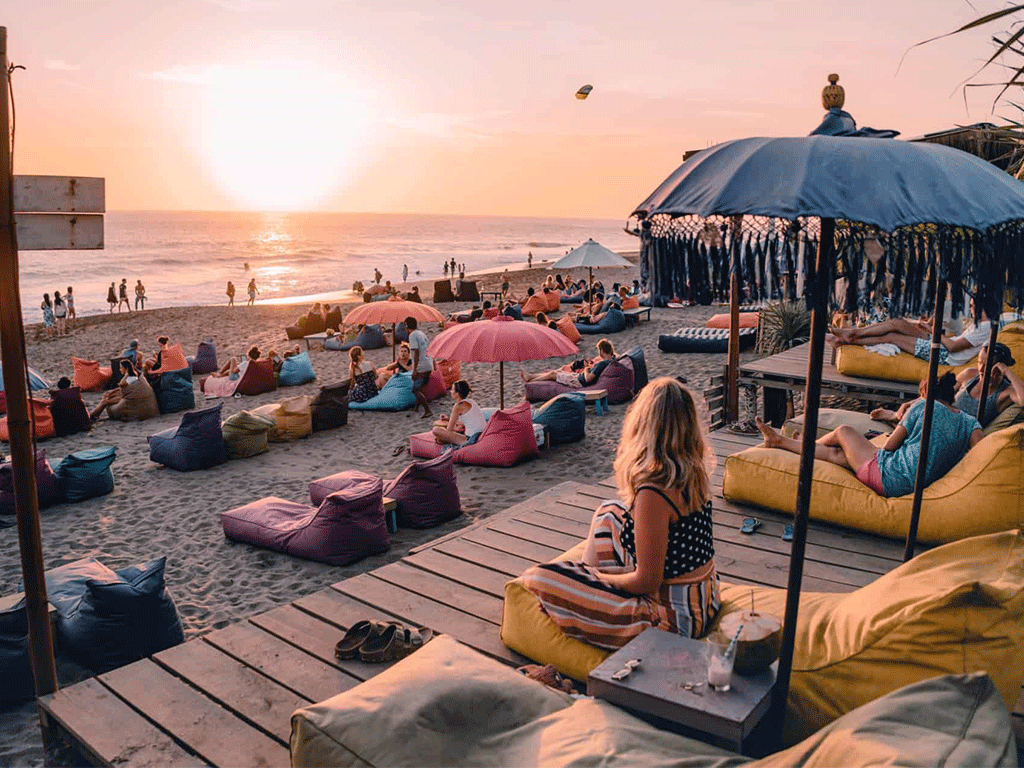 Most Instagramable Place
In Canggu, there are lots of very instagramable places, one of which is the most popular landmark. Tanah Lot is the best temple of Hinduism, quite ancient because it stands on a rock. At the same time beautiful because it is equipped with the setting sun as a background.
This Instagramable place is very beautiful, because it is equipped with a sunset panorama as a background. You can enjoy the gray black sandy beach, or choose to hang out at the cafe along the beautiful beach road.
Please note, that the beach club atmosphere can be used to have fun and dance the night away. You can also visit your favorite beach club in Canggu, because it offers a very open bamboo pavilion area.
The bamboo pavilion area offers a wide variety of international dishes and a pool bar. Moreover, there is also an amazing sunset view, you can visit Lawn Canggu if you are looking for a sunset view.
Canggu is a region in Indonesia and is one of the world's paradises for vegetarians. You can enjoy a wide selection of smoothies with a row of fruit toppings such as ice cream, chia seeds and a variety of other toppings.
What are the Best Things to do in Canggu?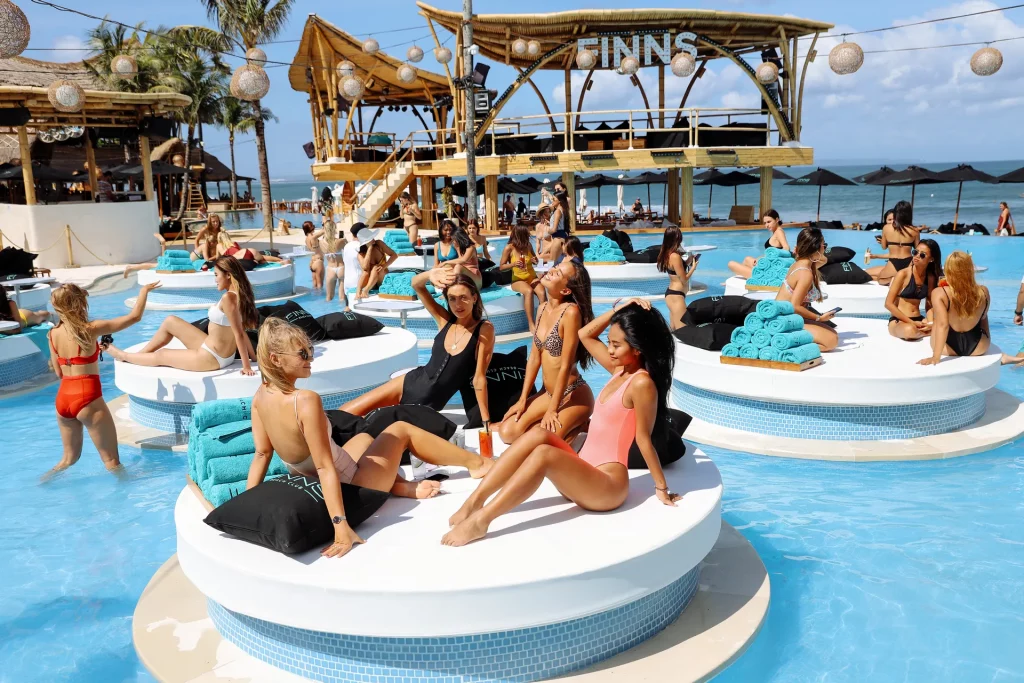 There are so many best things to do in Canggu Bali that you can enjoy, one of which is the culinary here. The variety of the best culinary mixes is not only here, because this restaurant offers a variety of culinary variations with beautiful decorations in the restaurant.
The charming open concept restaurant features very beautiful leather walls, which can be said to resemble Sumatran shingle. To that end, the roof of the restaurant is given a traditional touch with black bamboo decorations and equipped with real fish baskets.
The restaurant with a Black and White theme offers the best dishes that can amaze you with the modern feel in it. There are also other popular restaurants in Canggu, offering a very fine dining experience.
This restaurant transformation is the transformation of a fine dining restaurant at night that offers fine dining. There is another unique place to dine, as this restaurant is located in a 311 year old reconstructed temple. The reconstruction with a terrace leading to a very beautiful blue sea view, is also very thick with ancient Japanese and Chinese culture.
Stay In Canggu Bali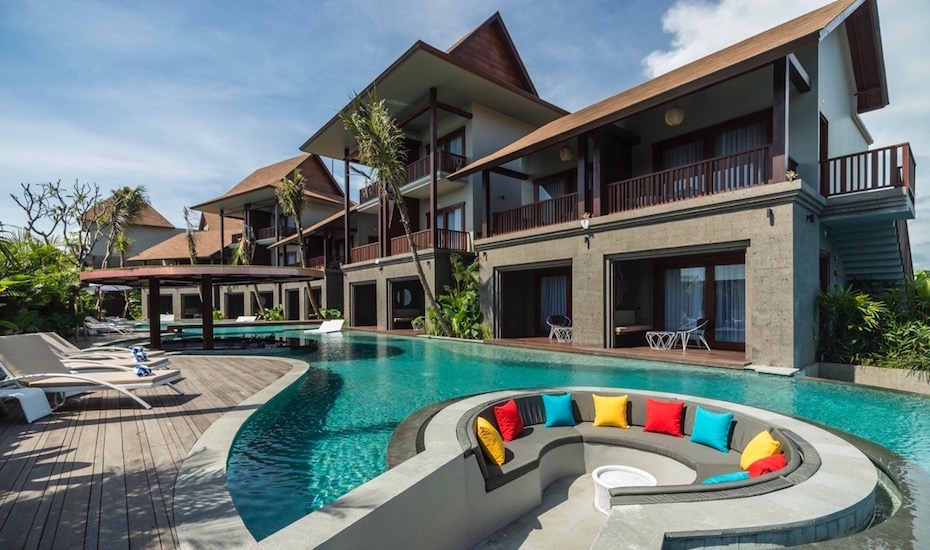 One of the activities you can do is stay in Canggu. Canggu has a monument hotel, which is a very good choice to stay. Because, having an elegant and very modern style, it is also very suitable for you if you want to stay here.
Each room at the Tugu Hotel has a view of the beach or a very shady garden. This hotel offers the best bathtubs, as well as indoor and outdoor swimming pools, which are very beautiful for you. There are other villas that you can use as an alternative, because this room is designed exclusively with a private pool.
There is also a personal service that is surrounded by very low trees and is located close to the best restaurants. In addition to the monument hotel, there is also Uma Canggu in it. Uma Canggu, is a place that is the best recommendation to stay.
The rooms inside are also very luxurious because they have decorations with a mix of traditional and modern touches. This type of hotel offers an extraordinary panoramic view with a relaxed atmosphere. You can pamper yourself with the facilities offered, one of which is fitness classes and holistic therapy.
As a stay, you don't have to worry about what to do next. Because, Canggu offers a lot of choices for you, from sports activities to enjoying very fresh seafood. You can also shop for adorable knick-knacks and eat sumptuous food.
How much is Canggu's Living Cost?
Bali has many areas that can attract tourists, one of which is Canggu Bali. Canggu is the most popular tourist area in Bali. Lots of knick-knacks shops available here. Also known for its great nightlife.
Canggu has a lot to offer for expats with or without families on a medium budget. It is also a place where family members can live, because it provides various types of basic needs from living expenses to a place to live.
Cost of Living for Nomads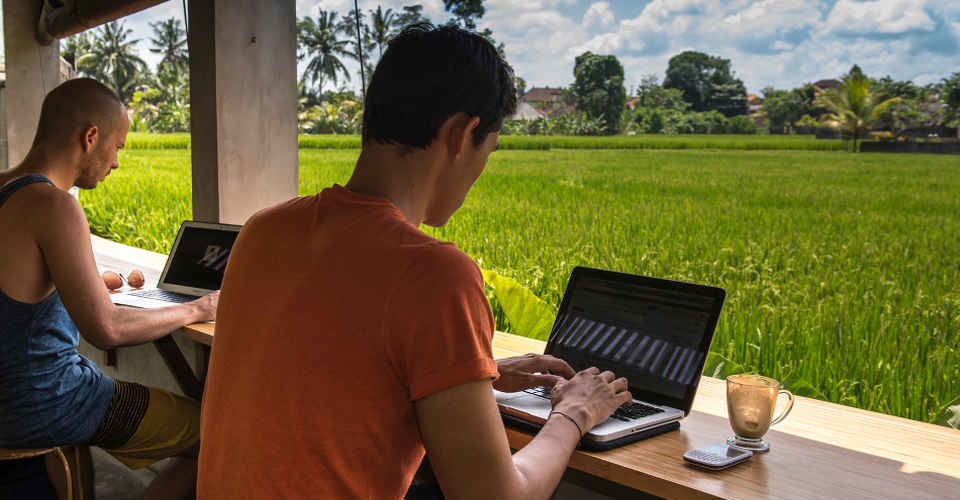 If you are a nomad, it will certainly cost you at least around 11 million rupiah per month. This estimate certainly cannot be separated from several things as a nomad, because of accommodation for a minimum of 3 months staying in an apartment or private room, as well as living expenses which include eating out 3 times a day.
Living Cost for Family
Especially for families, of course around 21 million per month, the cost of living in Canggu is included in long-term living as a family of 4 people. As for renting a house, it also goes to the outskirts of the city. Canggu is also one of the most popular centers, especially for expats.
Foreign expatriates living in Canggu certainly cost around 10 million rupiah per month. The fee is also included in the rental fee in the main city center.
Hotel Booking Fee
If you are planning a vacation in Canggu, then you have to prepare accommodation costs that must be carefully planned. There are many types of accommodation in Canggu, of course according to your needs. Especially for hotel reservations, which have an average price of 5 million per month. Of course you can visit the best websites so you can find hotels with the best standards.
Rent 1BR Studio and Buy Food & Drink
You can also rent a studio which makes it the best choice for a longer stay in Canggu. The cost of living in Canggu for 1BR Studio is 6 million rupiah per month, you can also find out and get to know monthly studio apartment rentals at affordable prices.
You'll find a wide variety of food and drink options, as the average cost of living for food and drink is just 25k. Moreover, Bali is an area that has delicious cuisine with an affordable price range, to traditional street food of course.
Cooking can also be easier to do, because cooking can be an option to reduce the budget. Canggu itself has a lot to offer directly, especially specifically for expats and families on a mid-range budget. There is also a local shop with affordable food and drinks and a cozy place.
Coworking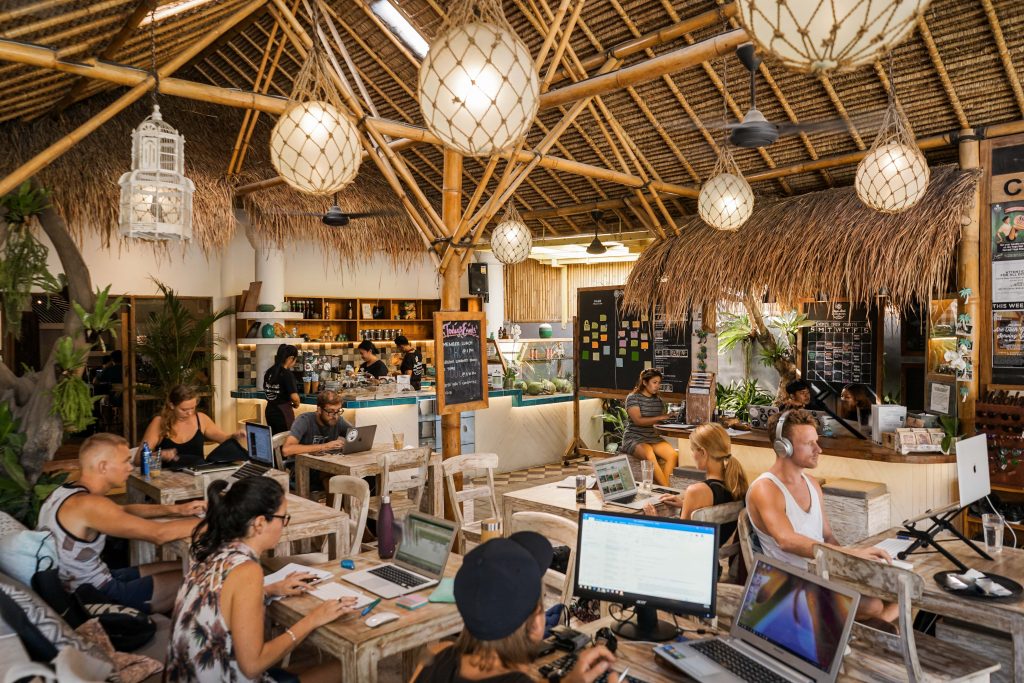 Coworking is a trend that can increase productivity, because coworking space is available in Canggu. Of course you need a good internet connection like a gadget to increase productivity. The cost of coworking itself is around 3.5 million per month.
The cost of living that you will spend in Canggu really depends on your needs. While this guide is an excellent starting point, you can also plan your stay in Canggu with a financial perspective.
What are the Benefits and Purpose of Canggu Accommodation?
Canggu Accommodation is part of social interaction, because in sociology it is used to resolve conflicts. Accommodation is closely related to environmental adjustment either through physical or social. Because accommodation is part of the association process, which is a process of social interaction that leads to unity and cohesiveness.
Canggu accommodation has the result of balance and stability in society at large. Accommodation itself also means an important subject to understand in the process of social interaction. Accommodation also refers to easily resolved open conflict adjustments.
Canggu Accommodation Benefits and Purpose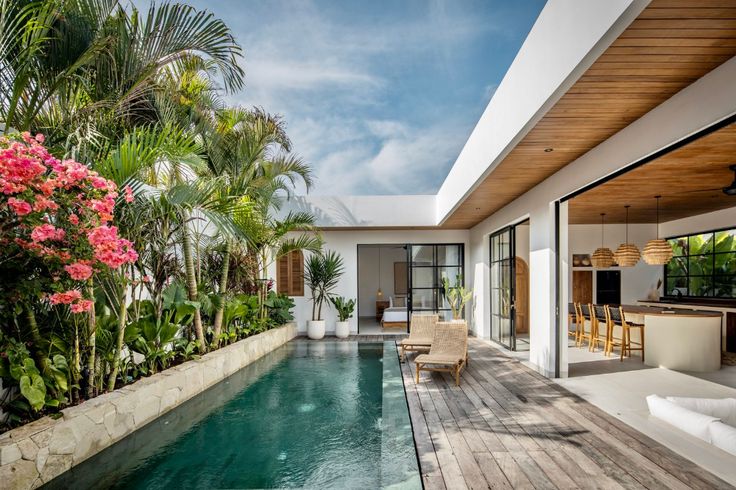 Accommodation is usually used to prevent an outburst of conflict, even if temporarily. The accommodation process itself will terminate the conflict either temporarily or permanently.
In addition, accommodation also allows cooperation between social groups whose lives are separated due to social psychological factors. Accommodation also serves the purpose of merging separate social groups.
Accommodation Form
Coercion is the first form of accommodation, because the process is carried out well even though there is coercion. One of the parties in coercion is in a weak state when compared to the other party. The implementation can be done physically, or psychologically.
There is also a compromise that is part of accommodation, in which the parties engage each other to reduce their demands. In order to reach a resolution to the existing dispute, also to feel and understand the situation of the other party, and vice versa.
What are the Best Canggu Bali Foods?
You can get Canggu Bali Food if you go to the best places in Canggu Bali. Canggu will surely provide a variety of foods that are rich in taste. A very delicious taste is certainly felt, especially if it is priced at an affordable price.
Best Lawar Food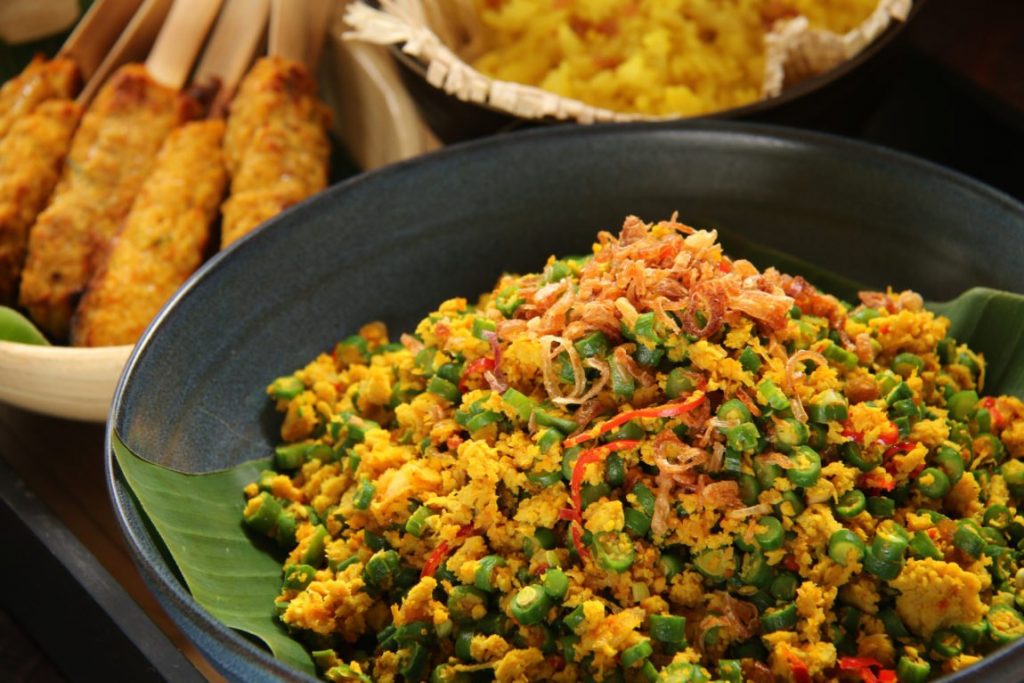 Lawar is a food with a taste that you can taste comfortably. Maybe many of us think that this type of food is made from bats. Though this food comes from nutritious vegetables. There are also many types of this food, ranging from lawar kuwir which contains mutton meat, and various other lawar which contains chicken meat.
There are also pork lawar, red lawar and white lawar that you can taste while visiting Bali. Lawar is the best and worthy food for you to consume when you arrive in Bali later.
Savory Laklak Food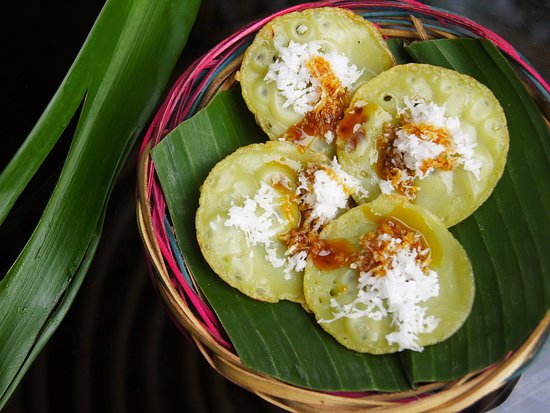 Laklak is the most savory traditional snack in Bali, its shape is indeed similar to surabi, its name is laklak. This type of food is made using a jug that is placed directly on the fire, when cooked it will have an unusual texture.
The texture that is owned by laklak is a soft texture that is crunchy on the outside. You can enjoy this type of food. Because, served with coconut milk complete with a sprinkling of grated head and brown sugar syrup. This is what makes laklak has a more savory and very sweet taste.
Sate Lilit
Besides laklak and lawar, there is also satay lilit, which is a popular food in Indonesia. This typical Balinese satay has a difference with other types of satay. If the satay is generally skewered using a bamboo skewer, the satay wrap uses ground chicken or fish.