There are so many things to do in Candidasa, we can make sure that your trip will also be pleasant if you visit Candidasa. Candidasa is part of the island of the Gods Bali, often dubbed a tourist paradise and holds many interesting destinations.
What are 15 Extraordinary Things to do in Candidasa and East Bali?
You can explore Candidasa Karangasem in the eastern part of Bali. Candidasa offers many popular tourist attractions complete with epic panoramas. Of course, this place is no less interesting than other areas in Bali such as Ubud or Nusa Dua. Below are the points of interest, including: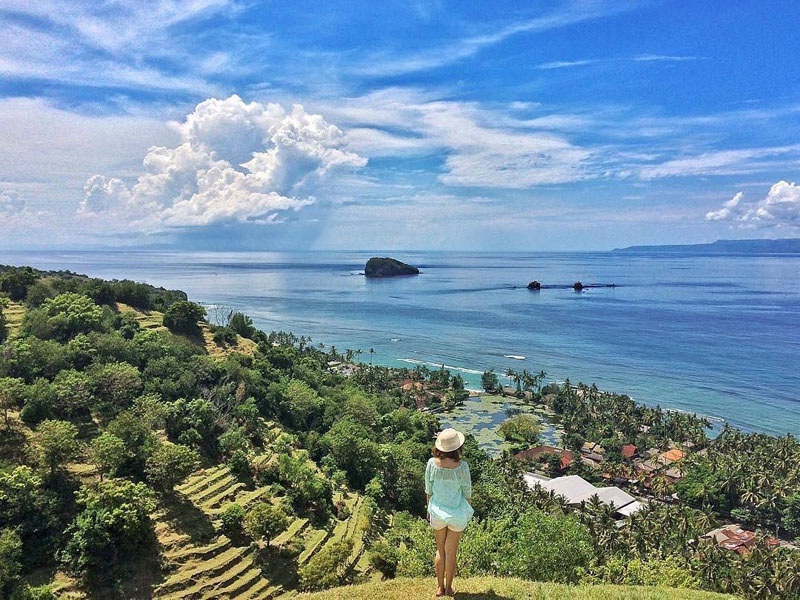 1. Bukit Guungan, is a place where you can love the natural panorama that is offered. The atmosphere in this place is so natural and beautiful, so you will be emitted with a view of green hills with a view of the blue sea stretching.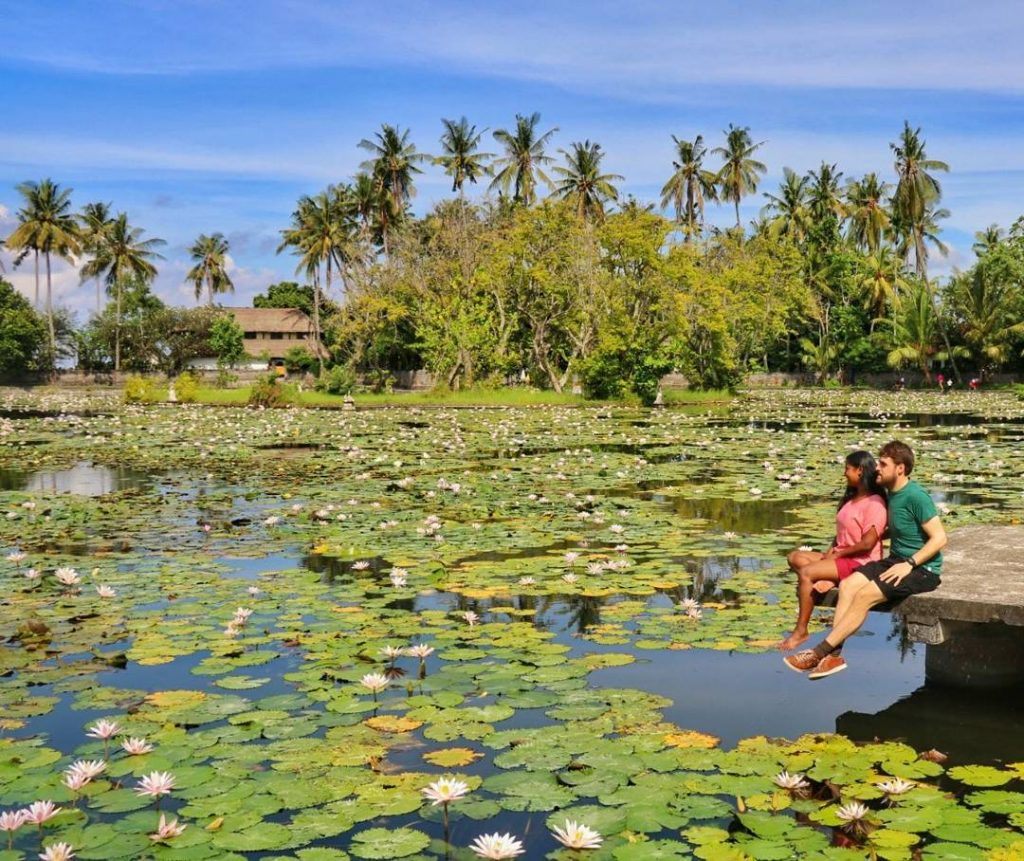 2. Lotus Lagoon is a place that makes you go back in time, because lots of fuschia and pink lotus flowers will spoil you. Interestingly, you can enjoy all the beauty that exists without paying a penny. This beautiful lake has many lotus flowers on the surface of the water, that's what makes this lake look refreshing and cool.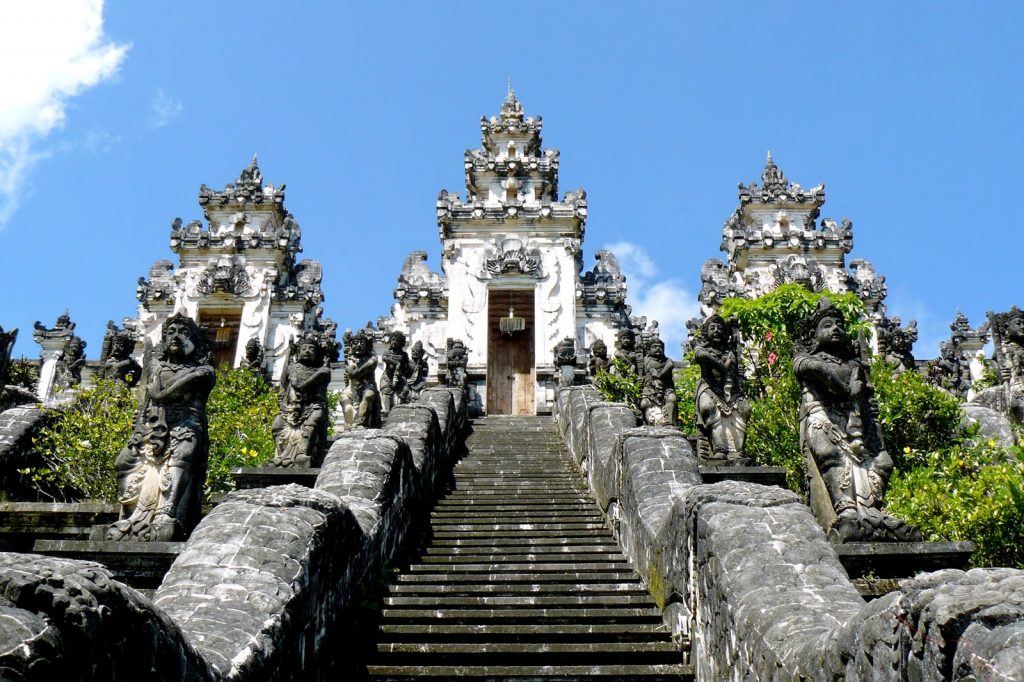 3. Candidasa Temple is a temple that is opposite the Lotus Lagoon, you can visit this temple while going to Lotus Lagoon. This beautiful temple is built on a hill, featuring a beautiful view of the Lotus Lagoon below. Enter into one of the oldest temples in the eastern Bali area. It is said that it was built because it was to unite the understanding of Shiva and Buddhism in the Bali area.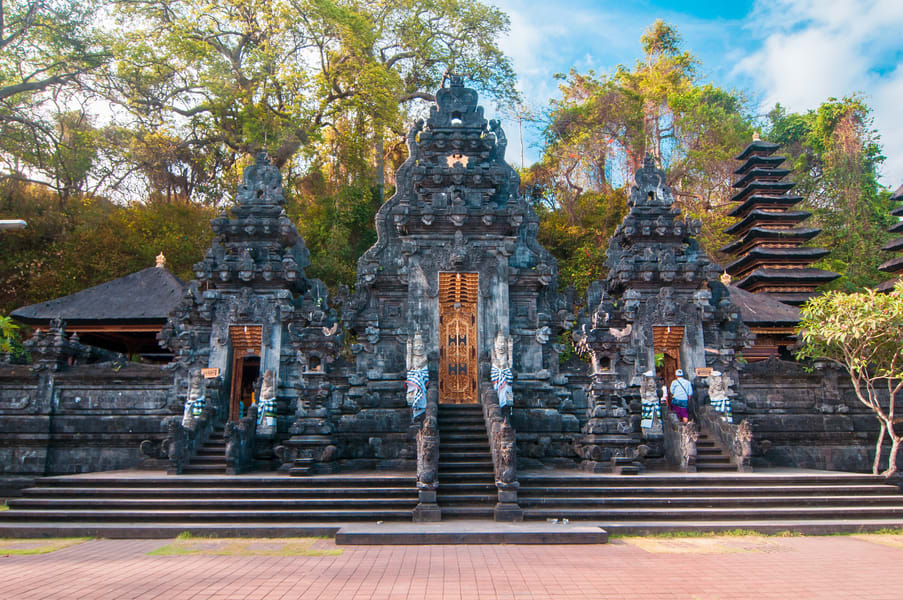 4. Goa Lawah Temple is a temple that you can visit while in the Karangasem area. The size of this temple is indeed small, but it deserves to be called one of the spectacular temples. The temple building itself is built on a hill, so from a height you can see stunning views of the surrounding area. You can find a natural panorama while in the temple area, the panorama is the open sea.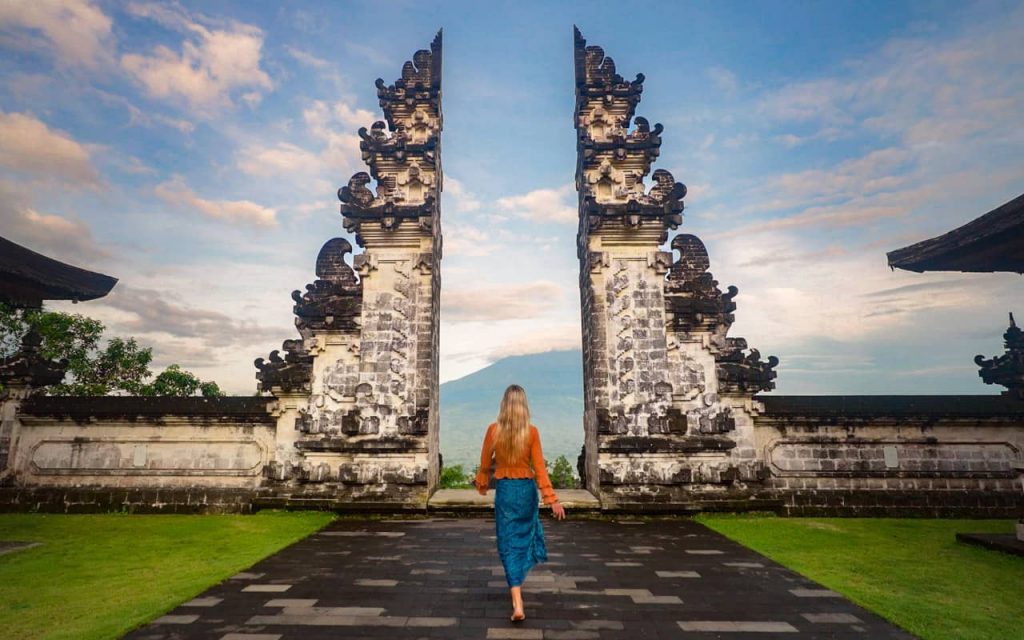 5. The Lempuyang Temple is a great tourist destination to visit in Candidasa and East Bali. This tourist destination is a prehistoric temple with a very beautiful religious nuance, many people call it the gate to heaven. If you visit the peak, then you can see the scenery offered is so beautiful and stunning. Also make sure to maintain an attitude when visiting here, because Hindus usually use this temple for worship.
6. The next extraordinary place is the Pengalon Bamboo House, which is a stalled and discontinued project. This project will be used as a venue to host a music festival. However, the construction was not continued, even so visiting this tourist destination is very interesting to do.
7. Charly's Chocolate Family is a wonderful place that is very nice and a must visit for chocolate lovers. Although it was not built by Willy Wonka, chocolate lovers should be pampered while they are here. You will find bamboo buildings such as the smurf's house, and you will find a lot of dark chocolate that comes from cocoa beans that you grow yourself.
8. The next extraordinary activity you can do is visit the White Sand Beach. As we know, the maritime atmosphere is always thick with holiday moments. Therefore, you should not miss a vacation moment to visit the White sands. The white sand beach located in east Bali is often referred to as one of the most beautiful beaches in Bali.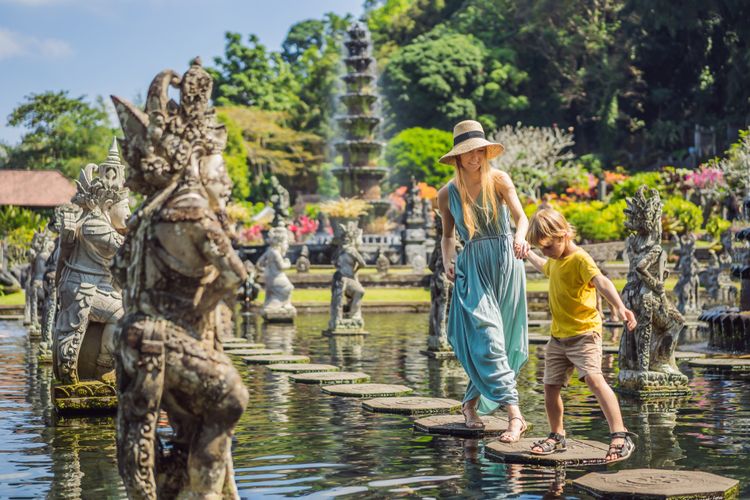 9. You can also visit interesting destinations such as the Tirta Gangga water palace. In this place, you will be fascinated by the extraordinary beautiful architecture that is in it. Complete with the history behind the creation of the water palace object Tirta Gangga. This palace is often used as a location for holding religious ceremonies for Hindus.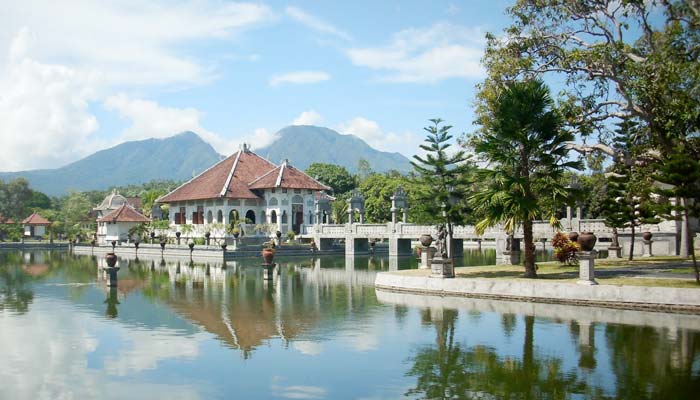 10. The next place is the Air Taman Ujung palace, which is a palace that stood for a longer time around 1919. The destination known as the Karangasem palace is the wedding place of the king of Karangasem. This tourist attraction is often visited by tourists because of the beauty it causes.
11. The next place to visit is Kertha Gosa, this place is a palace like Taman Ujung and Tirta Gangga. Its architectural beauty makes the scenery around this place a tourist attraction.
12. Gili Tepekong is a popular area that is used as a place for snorkeling. This one destination offers a fun underwater adventure, complete with beautiful marine life that accompanies it. The accompanying marine life is colorful fish to beautiful coral reefs.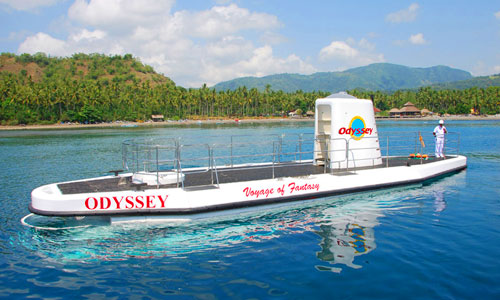 13. Submarine Odyssey is the perfect place to go if you want to get closer to the ocean without getting wet. This fantasy-filled journey is a submersible experience perfect for a family getaway. Because, it is considered safer and more comfortable and offers a very memorable experience for anyone who tries it.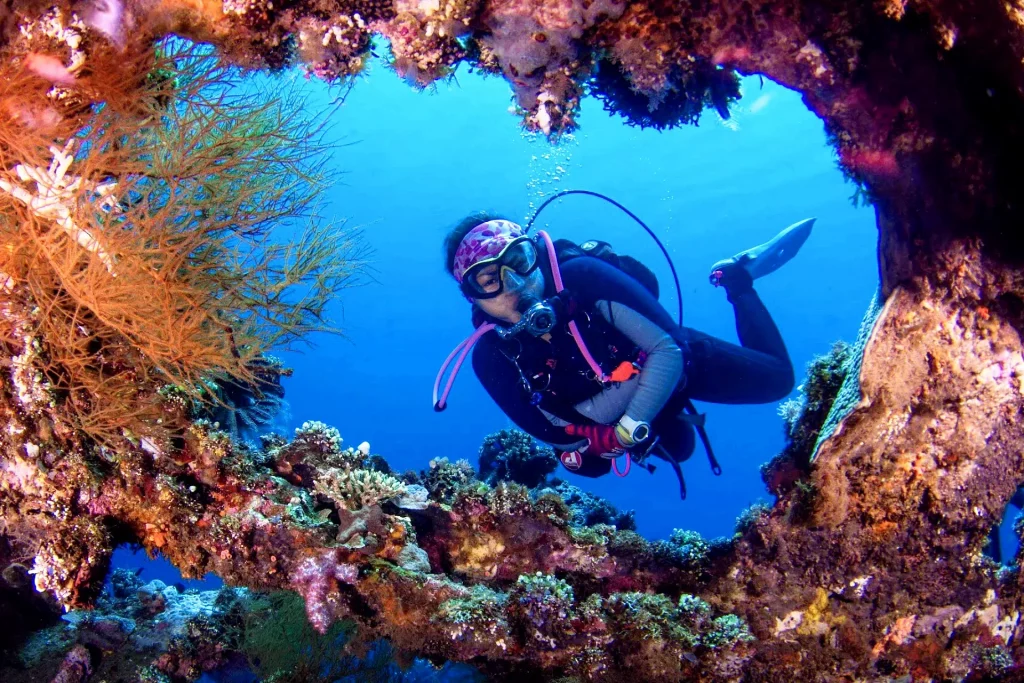 14. Apneista Yoga and Freediving are favorite places for those who want to visit some stunning diving spots, these places are only in east Bali.
15. Savana Tianyar is a tourist destination in the form of a vast green field with a majestic mountain background. This tourist destination is equipped with a row of other hills around it. The scenery presented is an exotic sight and is one of the favorites of many people.
What to know about Candidasa Beach in East Bali?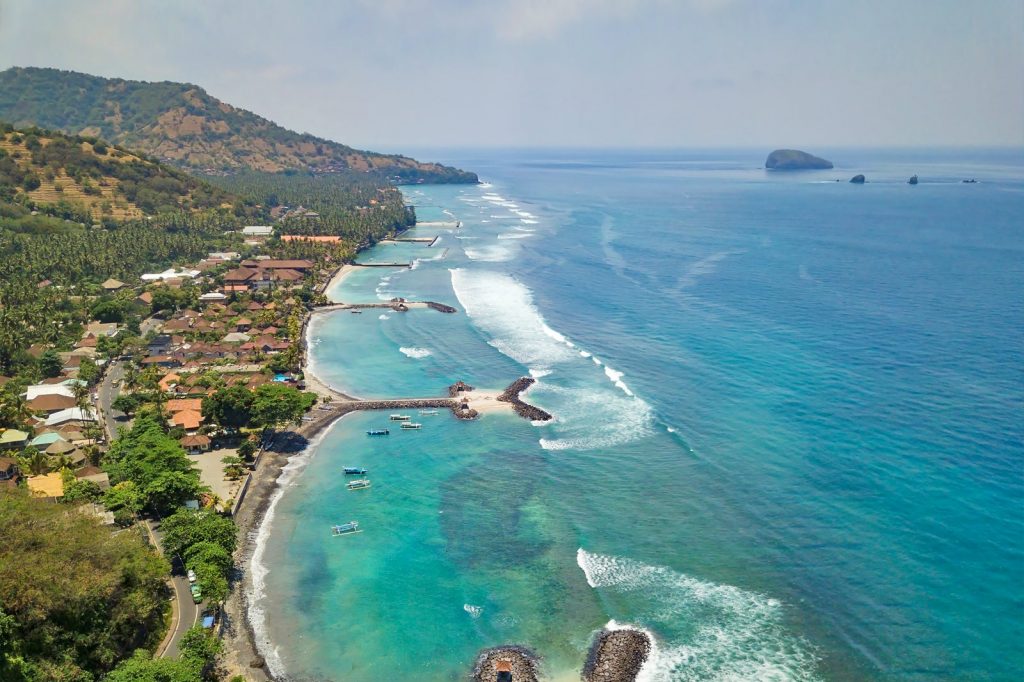 Candidasa beach in east Bali is an easy way if you are bored with the Kuta area. In the eastern tip of Bali, the district collects a number of beautiful, radiant beaches, the beach is candidasa beach. Candidasa beach is a form of beach beauty on the southeast coast, there are settlements as well as being beautiful by the presence of a freshwater lagoon on the edge.
Candidasa Tourist Attractions
The atmosphere in the Candidasa tourist area tends to be relaxed and calmer than the hustle and bustle of the nightlife and big resorts. This situation gives more value that makes most tourists choose to visit it. The beaches in this area have natural beauty that can be enjoyed by many people.
You will be mesmerized by the clean white to gray sand that stretches lengthwise combined with beautiful coral. The more beautified with the presence of the lagoon on the edge, thus contributing to its own charm. The lagoon is filled with a verdant panorama full of lotuses with a small land in the middle.
The settlement located in Candidasa has been around since the 12th century, this place used to be called the bay around the lagoon there is also a temple with a statue of the fertility goddess Hariti, which is surrounded by a group of children. Because, cilidasa in Balinese is commonly referred to as 10 children
Candidasa is a derivative of an older name, because the temple with a statue of the goddess Hariti in this area is a place of pilgrimage. The lagoon on the edge also has a wave barrier, so you don't have to worry about being washed away by the waves.
Tourist Facilities
As we know, that the facilities on candidasa beach have been built since 1970-1980, this is because there is a massive development. This massive development built bungalows and restaurants next to the beach, causing erosion as the coastal barrier was washed away and damaged.
Erosion also occurs because coral reefs are mined for building materials. To get around this, of course, local hotel owners build a series of bases in an effort to preserve the beach. The benefits are also diverse, because one of the iconic ones is the T-shaped base jutting into the sea.
The facilities on the temple beach are very good, because there are several types of accommodation from cheap to luxurious. As for diving activities at the temple, there are also several dive centers, so that other tourism support facilities are also very adequate.
What are the Top Attractions in Candidasa?
Candidasa is the right choice and no less interesting than the islands of Bali and Ubud. There are various types of beautiful temples and hidden beaches. You can even enjoy the fishing village and don't have to jostle to see it.
Pengalon Bamboo House
The first Top Attractions in Candidasa is the Pengalon Bamboo House. This project stalled and was not continued, but visiting the bamboo house was still interesting. There are so many interesting things that can be found in Candidasa, one of which is the Pengalon Bamboo House.
The Pengalon Bamboo House still offers its own architectural uniqueness, especially when you visit it. This place was previously used as a venue for a music festival titled Bali unite, but the work was never completed again.
You can enjoy the beauty of this place, because not only the beautiful surrounding scenery but also there is a small lake that is clear and beautiful. Although it is a bit difficult to find, we guarantee the effort is worth the results because every corner of this place is very instagramable.
Lempuyang Luhur Temple
The sublime temple of Lempuyang is the oldest Hindu temple in Bali. The sublime temple of Lempuyang is a prehistoric temple with religious nuances, you can enjoy this temple because it is very beautiful. Of course, there are many complex similarities between this temple and the Besakih temple.
The sublime temple of Lempuyang is located on Bisbis Hill or Lempuyang Mountain in Karangasem. Hindus are known for consisting of 7 temples located along the slopes of the mountain. Of course you have to climb 1700 steps to see the beautiful scenery from behind the hill.
Charly's Chocolate Family
As a chocolate lover, of course you must visit this place. Curiosity will pay off if you go to Charly's Chocolate Family. Located just 15 minutes from candidasa, it is located on the beach of jasri beach complete with bamboo buildings that look unique.
At Charly's Chocolate Family, they sell healthy dark chocolate made from cocoa beans grown by themselves. You can also visit the studio inside, so you can buy various handmade soaps with delicious aromas.
There is the best part of this place, the best part is the big swing which is on the outside. So you can play with your little one, you can also try the fun swinging towards the sea. Try not to forget to take a photo at this place and then upload it to social media
What is Candidasa accommodation on the beach?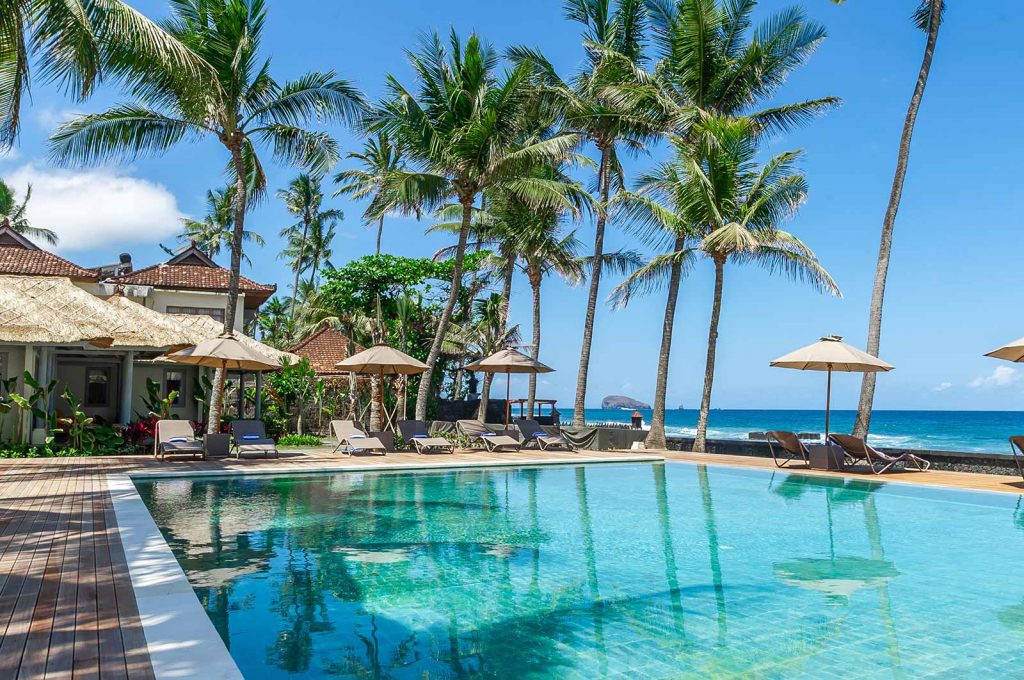 Candidasa accommodation on the beach you can get if you pay for some of the facilities you want here. You can rent a lot of beachfront resorts at affordable prices. Get a beachside experience that is not inferior to a 4-star resort.
However, if you have more budget for accommodation, then we recommend staying at Nirwana Resort and spa.
When is the best time to visit East Bali?
The best time to visit east Bali is during the dry season, so you will not be disturbed by the rain that may occur in this area. In addition, you can also do more outdoor activities, when visiting this place during the dry season.
When it's dry so you can enjoy the sunset
As a tourist, you can enjoy the beauty of sunrise and sunset in the beach area. There is the best location to enjoy it, namely at a Cape which is on the east side of the beach. The beauty of the sunset can be directly enjoyed by visitors from the beach.
Where to Snorkel the beautiful Bali coast?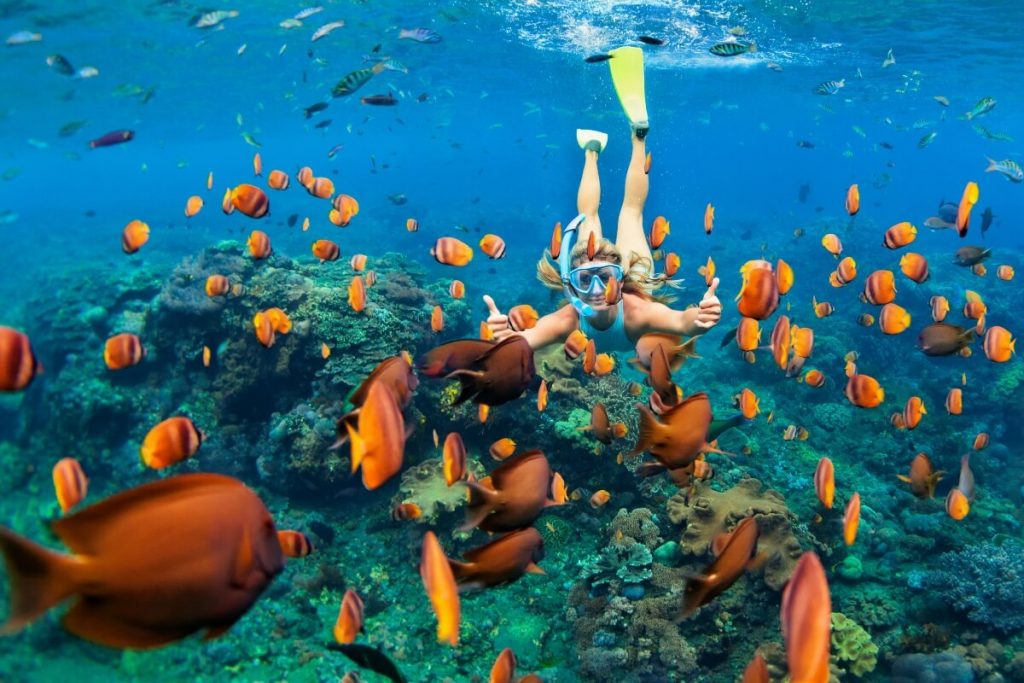 Snorkeling the beautiful Bali coast can be done if you have arrived at candidasa beach. This beach offers various attractions of its own, thus attracting tourists to visit it.
Candidasa beach is one of the popular stops for foreign tourists who are on vacation. Of course it is the perfect idea when you have a tour plan to Bali but are confused about where to go.
The sea waves on the Candidasa beach are very friendly with three uninhabited islands off the coast. Gili Tepekong, Gili Biaha and Gili Mimpang, have made Candidasa a tourist destination since the 1970s. This is no doubt, because Candidasa has very good snorkeling and diving spots.