Destinations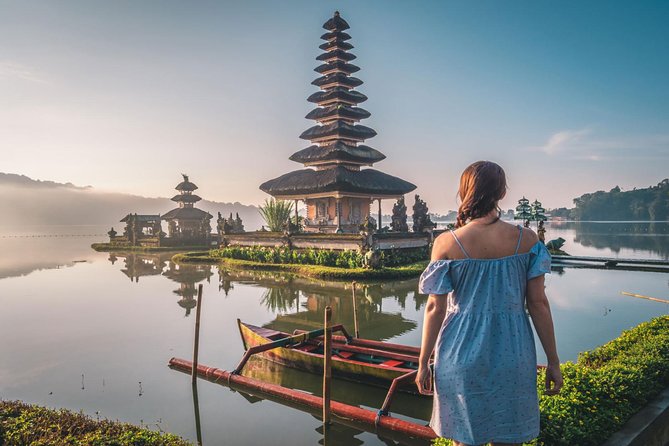 Aling-Aling Waterfall
Wanagiri Hidden Hills
Bali Handara Golf
Ulundanu Temple
Bratan Lake
Notes: Minimal for 2 pax, exclude lunch
Ever think about going to places in Bali aside from beaches? The island of Gods is indeed full of surprises, so you wouldn't want to miss the beauty of other destinations! Bali is also very rich in exotic waterfall instagramable, Aling-Aling Waterfall is one of them. It is a waterfall in north Bali where you can jump off of a 16 meters (52ft) cliff.
Even just by the look of it, this waterfall instagramable is already very mesmerizing. It is also surrounded by a lush ecosystem and several other waterfalls which make it even more captivating. At least for once, try visiting the highlands in Bali where there are mountains and hills with lower temperatures.
This half day tour will give you a chance to experience the adventure to this waterfall and destinations around it, especially in the middle area of Bali island. Tour starts from wherever your hotel or villa is located. You will be privately picked up from your hotel by our driver.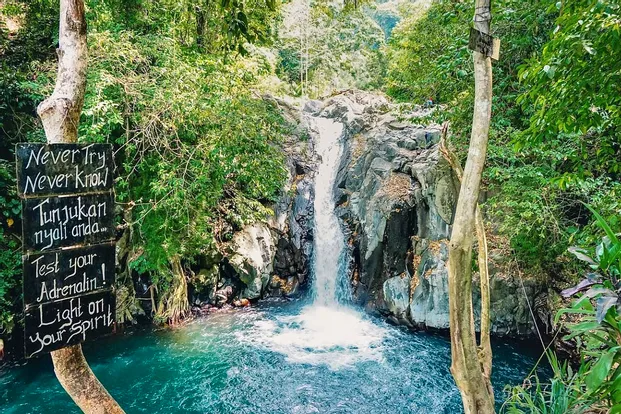 During the trip, you will be accompanied professionally by a dedicated tour guide to make your trip easier, more informative, and super entertaining. Every technical and administrative matter will be covered by your tour guide or driver. So, there's no need for you to worry, we will keep it smooth and safe so you can enjoy the whole trip.
Prepare your swimsuit or extra clothes since you are going for nature exploration! Also, the landscape during the trip will put you in awe, surely will be the perfect chance to capture moments. We can guarantee you that all the destinations of this whole trip won't disappoint!